If want to earn side cash with PayPal promotions, then you're in the right place! Paypal is one of the most popular and widely-used online payment companies. It allows you to send and receive money safely around the globe.
My personal favorite part – you can earn extra money with Paypal rewards and offers. And who doesn't like free cash? This bonus is open for everyone who creates a new account with Paypal.
> Open PayPal Account here and get bonus
In this article, you'll learn how to claim your Paypal $10 sign up bonus. And not only this, we have brought a small treat for you – a second way to earn money with Paypal promotions. Excited to see it? Let's jump right in!
Current PayPal Promotions 2023
Latest Paypal promotions include two basic ways to earn bonuses: First is the Paypal $10 sign-up bonus and second is the referral bonus. Other than these two, Paypal keeps coming up with rewards and offers. Keep visiting our page to see the latest updates.
PayPal Sign up Bonus: Earn Up to $10 in a Few Steps!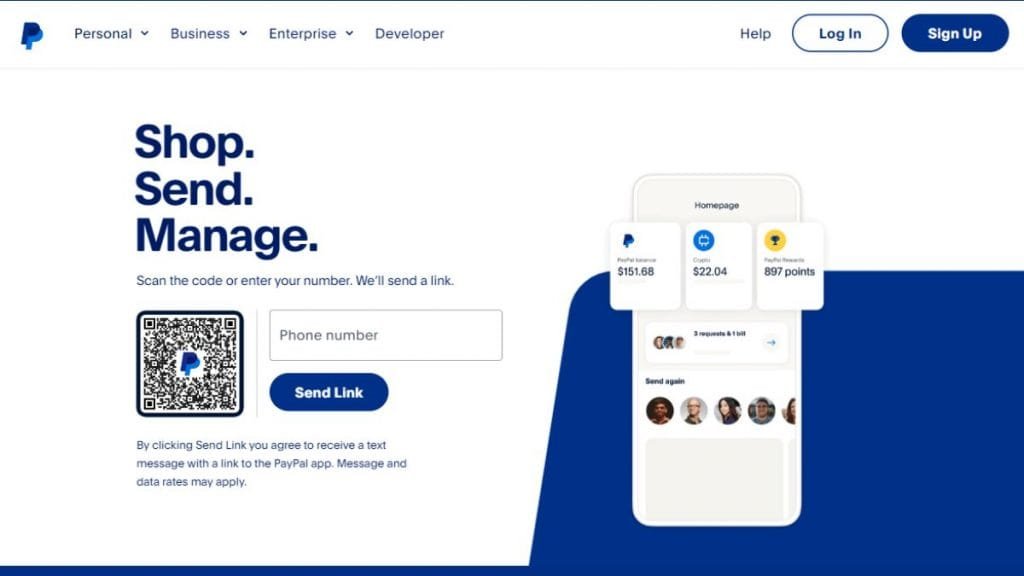 As a new user, Paypal promotions offer you to earn $10 for creating a new account. Once you complete all the steps, you and your referrer(the person who gave you the referral link) will receive a $10 bonus. In case of joining without a referral link, you get $5. I recommend you get a referral link and take the double amount. 
What you'll get: $10 or $5 
Who is eligible: New users
Step to Earn PayPal Sign up Bonus
Click on this referral link to sign up for a new Paypal account.
Link your bank account or debit card to the account.
Spend or send at least $5 through the account.
Once you have completed these steps, you get a $10 Paypal sign-up bonus
PayPal Referral Bonus: Give $10 Get $10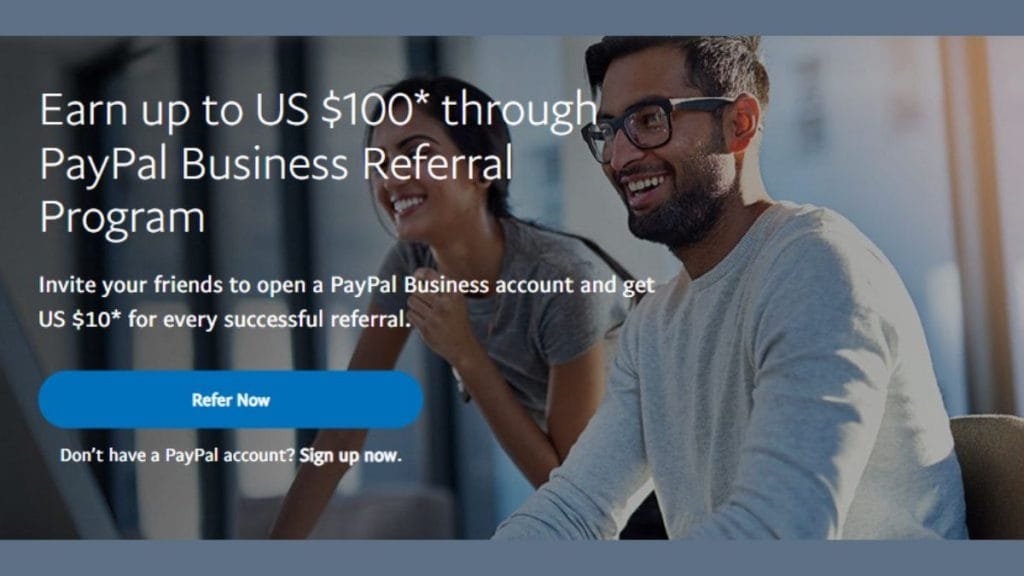 Next on Paypal promotions, we have the referral reward. You can use your own Paypal referral link to invite friends and family to the platform. This is a small hack to earn extra money on the side as a Paypal user. You and your referee both can earn $10. 
What you'll get: $10 
Who is eligible: Existing users
Step to Earn PayPal Referral Bonus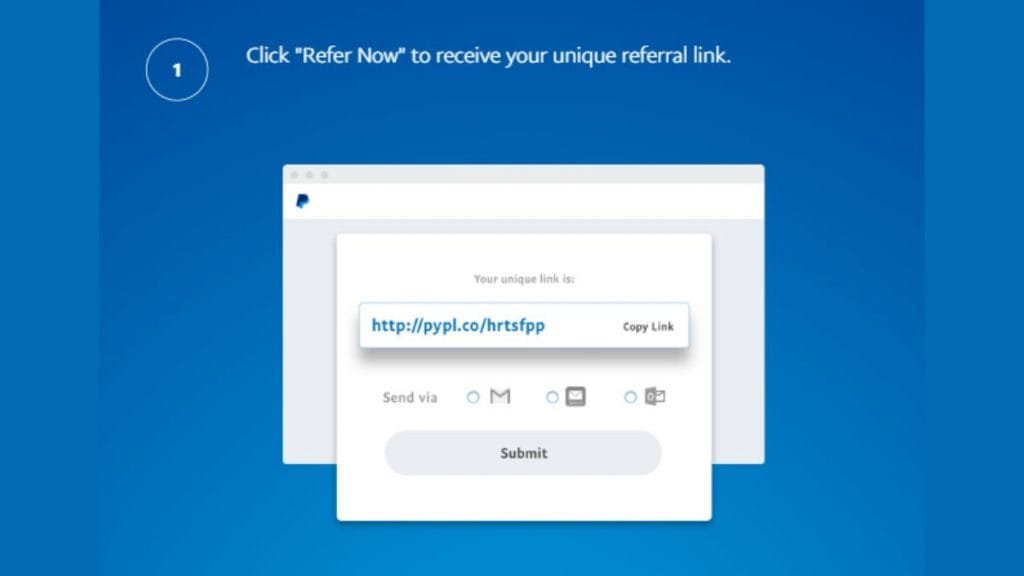 Login to your account
Copy your referral link or code and share it with your friends and family
Anyone who joins using that link is your referee.
Ask your referee to spend $5.
Once these 4 steps are completed, you both get a $10 Paypal bonus.
Note: You can refer up to 10 friends for a maximum of $100 in bonuses in one year. So, go ahead and make the most of it! With small hacks like these bonuses, you can generate extra money. 
More about Paypal Promotions
Restrictions: You cannot publish or distribute the invitation to participate in public locations. If you do so, you will be disqualified from the program and any successful referrals will be void.
Limit: Each referee can only receive one reward and a referrer can receive a maximum of ten rewards per calendar year.
Reward Distribution: If two or more referrers invite the same referee, PayPal will credit the reward to the person who first sent the referral.
Timing: Rewards should post to your account within 24 hours, but may take up to two weeks.
Liking it so far? We would suggest you also explore Chime sign up bonus offer to earn maximum rewards in minimum time.
Paypal Instant Withdrawal
You have earned your bonus with Paypal promotions. What next? Follow these steps for instant withdrawal of your rewards.
Log in to your account to view your balance and transaction history
To withdraw your funds, you can choose from options such as transferring to your bank account, requesting a check by mail, or transferring to an eligible Visa or Mastercard debit or prepaid card.
If you request a cheque by mail, it may take a few days to deliver to your doorstep.
For instant withdrawal, transfer to your bank or Visa/Mastercard. With this method, you'll get your funds into the account in the minimum time period.
Note: You can follow these steps to withdraw any funds from Paypal. If you want it instantly, choose the aforementioned options. Otherwise, you can consider getting a cheque by mail.
Paypal Fees
Generally, you don't have to pay any price for using Paypal Personal Account for sending money. However, it charges some fees for certain transactions such as 
Using a Paypal Premier or Business account
Transferring money internationally
Choosing an instant transfer. 
This price can vary depending on the country, currency, and amount being sent. And no one tells you this but Paypal rewards and offers work as a hack for reducing these prices.
Final Words
In short, Paypal is a reliable and widely used platform for money transfers. It offers a range of features, benefits, and competitive fees, as well as safety measures to ensure the security of your transactions. Whether you're sending money to family and friends domestically or internationally, Paypal is a decent option to consider. And with Paypal sign-up bonus and other rewards, it's almost free to use.
FAQs for PayPal Promotion
Is Paypal giving free $10?
Yes, Paypal Gives is a charitable giving initiative where you can earn money for your favorite non-profit organization by volunteering. For every hour you volunteer, Paypal will donate $10 USD to the non-profit of your choice, with a maximum donation of $500 USD per year.
How do I get my 5$ Free Paypal?
Sign up for a new PayPal account, verify and link a bank/credit card, claim your instant $5 sign-up bonus, use it to send/receive money, make purchases, and access other features.
Do you get $5 for signing up for Paypal?
Yes, you can get a $5 reward when you sign up for a new PayPal account and add a payment method. To qualify for the reward, you will need to spend at least $5 on your first purchase using PayPal as the payment method. However, if you join with a referral link, you may be eligible for a $10 sign-up bonus instead.