When you go for shopping and see a discount or cashback offer displayed in the shop, it is obvious that you stopped and checked the offer. After all, who doesn't enjoy savings and cashback? But did you know that there are several cashback apps available in the market that you can use for online shopping to receive a lot of cashbacks?
Isn't it the icing on the cake?
And why not, in addition to shopping, these cash back apps also provide money rewards in the form of cashback so that you can order one extra pizza for your evening party.
Let's find out which is the best cashback app on the market right now that you can use to earn a great chunk of cashback and rewards.
Best Cashback Apps and Rewards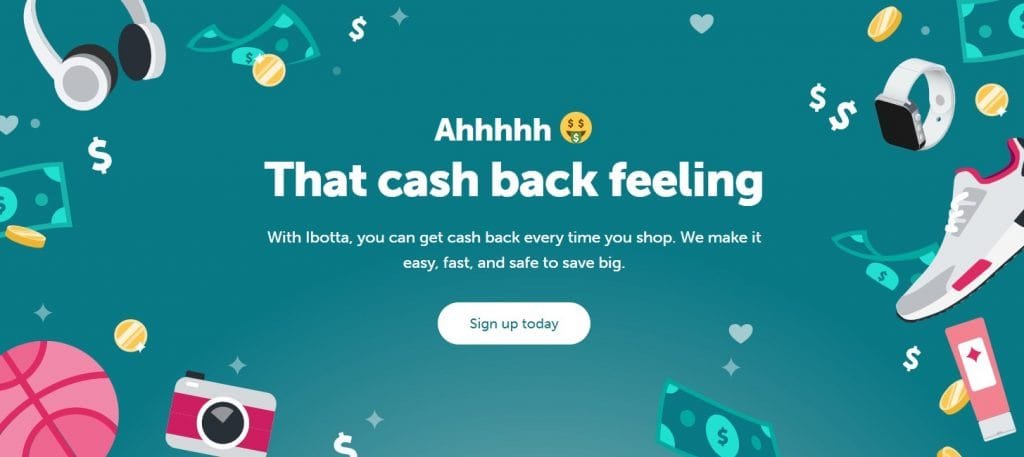 Ibotta is one of the best cashback apps that allows you to earn cash back and rewards when you go grocery shopping. Together at grocery stores, you can use this cashback app at other businesses also to get the best rewards.
The working of Ibotta is based on receipt scanning features. You may locate deals that suit your needs by downloading the mobile app or using the browser extension. So as per your requirement, you can activate the best offer and earn cash back.
All the deals you have found have a monetary value. To earn the cashback, you just need to scan the receipt or link a retailer loyalty card. So whenever your account reaches a minimum of a $20 balance, you can withdraw your cashback rewards.
Besides you can exchange your cash back for gift cards also. The one thing that I like about the Ibotta app is its collaboration with hundreds of businesses. It includes Staples, Walmart, The Home Depot, Walgreens, Kohls, Target, Party City, and Wegmans.
iOS app rating: 4.8/5 stars
Android app rating: 4.5/5 stars
Cost: Free

Formerly known as Ebates, Rakuten is another cash back and reward app that allows you to earn cash rewards for shopping in a variety of areas. With this app, you can earn cash back on buying apparel, home renovation goods, making trip arrangements, ordering meals, etc. All the merchants participating in this app will indicate the cashback % that they are providing, and you may earn cash rewards just by shopping as usual.
What about online shopping?
Yes, this app offers cashback deals for both online and offline purchases. If you opt for an online purchase, you first need to activate it by clicking a Rakuten link and then proceed through the checkout procedure. You can link your credit or debit card to Rakuten for in-store buying, then click on an in-store cashback offer to activate it and make your purchases.
Rakuten allows you to get your cash back payment after every three months via Paypal or a paper check.
iOS app rating: 4.7/5 stars
Android app rating: 4.1/5 stars
Cost: Free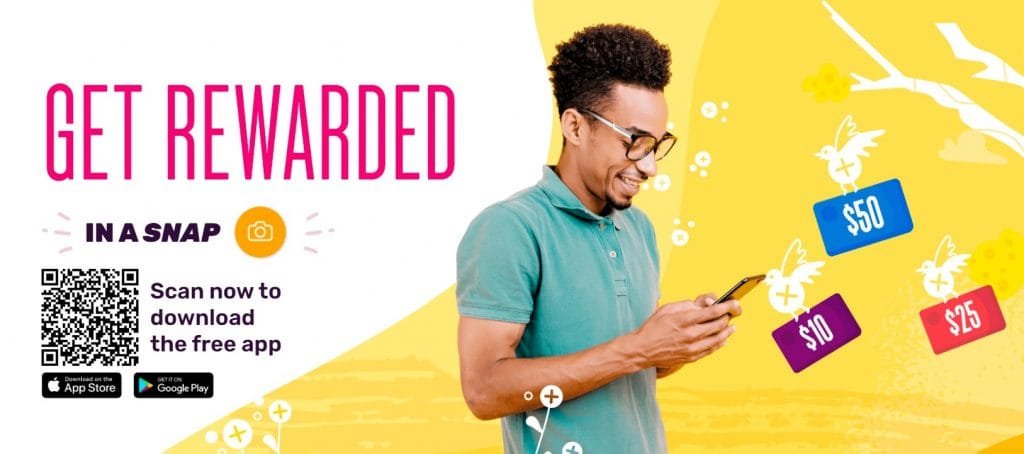 Fetch Rewards is a cashback app that enables customers to earn rewards on their usual shopping activities. Whether they are grocery shops, convenience stores, big-box retailers, or restaurants. And to get the cashback reward, you need to provide the shopping receipt within 14 days of purchase.
It is advisable to link your email and upload an e-receipt or you can also click a picture of your receipt. Before shopping, there is no need to apply or save specific deals, you can earn cash back on your usual purchasing or shopping.
Why I like to Fetch rewards, as it is very simple and easy to redeem your cash back in this app, just like the top cashback apps. You can redeem your points for gift cards to renowned merchants. You have one more option of donating your points to charity or spending your points to win monthly rewards.
And when it comes to withdrawal, you can withdraw as low as 3,000 points. So if you want quick cash back, this is indeed one of the best cashback apps.
iOS app rating: 4.8/5 stars
Android app rating: 4.5/5 stars
Cost: Free
Checkout 51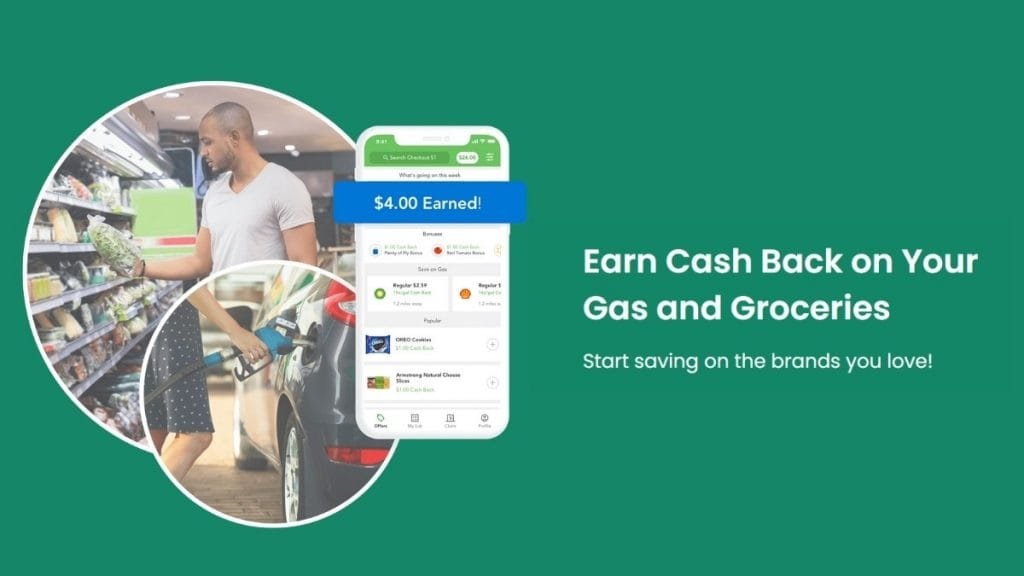 So, if you are finding a cashback app that can make you earn reward points in supermarket and petrol purchases, Checkout 51 is the perfect cashback app for you. To earn the reward points or cash back, you first all need to add deals to the app, then click on the redeem option to check the product purchased. Then you need to upload the picture of the receipt and submit it. After submission of the receipt, cashback will be credited to your account as and when it will be confirmed.
There is one more reason to add this cashback app to the list, as it also serves as a coupon app that allows users to save even more money while shopping. And when your app account balance reaches $20, you may cash it out in the form of a paper check to PayPal.
Every Thursday, new deals are added to this cashback app, and you can also use the search option to select your favorite items or receive ideas for shopping before purchasing.
iOS app rating: 4.1/5 stars
Android app rating: 4.4/5 stars
Cost: Free
Last but not the least, is the Dosh app. Among all the cash-back apps, I personally like this one. It offers a wide range of offers to earn cash back. Along with this, it also offers automatic cash back whether you go to a shop or purchase the items, eat at restaurants, or book hotel stays. Unlike other cash-back apps, you need not upload the payment receipts while using the Dosh app. Instead, to receive cash back automatically, you must add your debit or credit card to the app.
Besides, there is no need to activate offers, incentives for qualified purchases will be sent into your Dosh wallet as soon as you purchase an item or pay for it. And when you reach $25, you can send your earnings to your bank account, Venmo, or PayPal. And also you have an option to give your cashback to the charity.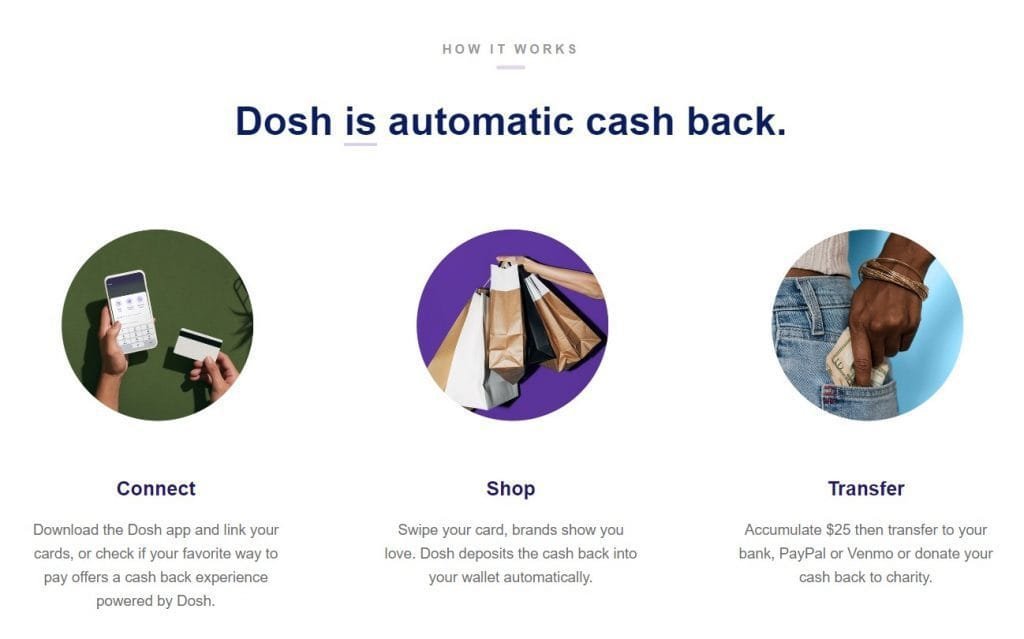 iOS app rating: 4.7/5 stars
Android app rating: 4.4/5 stars
Cost: Free
Conclusion
If you think deeper, you will find using the cash back apps may help you generate good money. You can even call it a passive income, as I do. I advise you to test and use the above-given best cash back apps and check out whether they fit in your pocket, or your pocket fits in it.