Do you want to learn a secret hack to earn free money while shopping online? Earn a $30 Rakuten sign-up bonus for creating a free account! Not only this, you can invite friends and family to earn $30 per person with the Rakuten referral program. Yes, it's just as easy as it sounds! 
In this article, you will learn everything that you need to know for making extra cash with Rakuten. We have enlisted several ways for you to choose from. Just follow all the steps mentioned and you are good to go!
Rakuten Sign-up Bonus Offer: Earn $30 in Just a Few Steps!
Get a $30 Rakuten sign-up bonus when you complete the requirements. Note that if you sign up without a referral link, you get Rakuten $10 welcome bonus.
How To Get Rakuten Welcome Bonus?
Earning Rakuten sign-up bonus worth $30 is easy with these simple steps:
Use a referral link or referral code to sign up for a new account at Rakuten com
Choose to receive your bonus as a Walmart gift card or Rakuten credit
Make at least $40 in purchases within the first 90 days of joining
Receive your bonus
Track the status of your bonus through "Track My Welcome Bonus"
By following these simple steps, you can start earning money while shopping online. Don't forget to use a Rakuten referral link or referral code to get the most out of your Rakuten experience.
Extra tip: Just like Rakuten, you can also take advantage of RebatesMe $30 sign-up bonus.
Terms and Conditions
Only new members are eligible and one Welcome Bonus per eligible new member.
Qualify for the Welcome Bonus when you sign up to become a new member where the Welcome Bonus was offered and make Qualifying Purchase(s) totaling at least $25 within 90 days of signing up.
A "Qualifying Purchase" means a purchase that earns Cash Back through Rakuten.com, the Rakuten App, or the Rakuten browser extension.
Welcome, Bonus will be added to your next Cash Back payment.
Want to earn side money? Here are the top cashback apps with the best bonus offers
About Rakuten
Rakuten.com is a leading eCommerce platform that offers cashback rewards to its users. As a part of Rakuten Group, Inc, a Japanese eCommerce and online retailing company founded in 1997, Rakuten has a wide range of services that are tailored to meet the needs of online shoppers. 
One of the most popular services offered by Rakuten is Rakuten Rewards (formerly known as Ebates), an online cashback and shopping rewards program that allows users to earn cash back just for shopping online as they normally would.
Now that you have learned about the platform and Rakuten sign-up bonus, let's dive in and explore all other ways to make free bucks with Rakuten promotions.
Rakuten Referral Offer: Get $30 Give $30
After winning Rakuten sign-up bonus, you can earn more with their referral program. By sharing your referral link and encouraging others to sign up for a new Rakuten account, you can earn a $30 bonus credit for every person that joins. Not only will you earn a bonus, but your referrals will also receive a bonus. It's a win-win!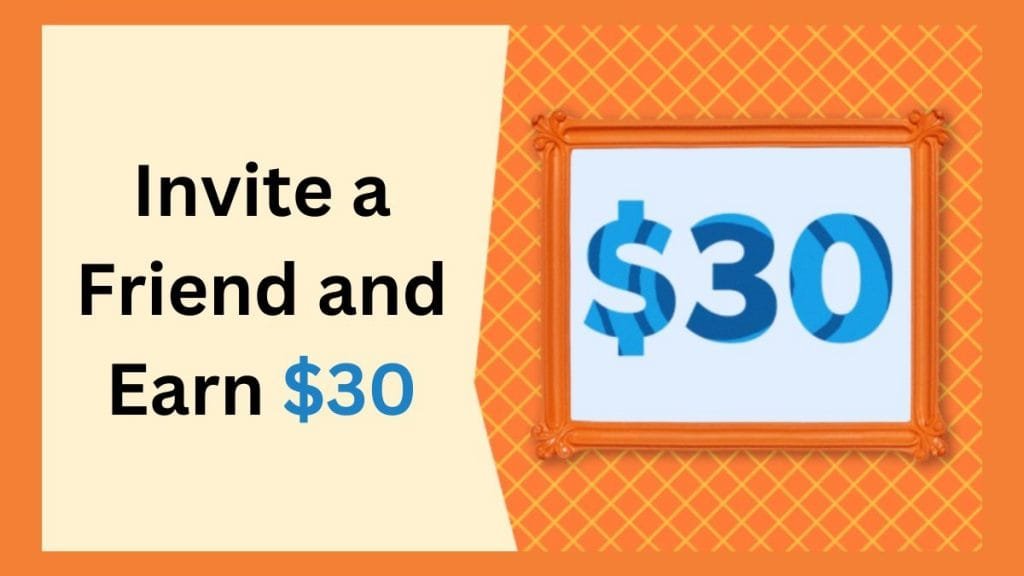 How To Earn $30 with Rakuten Referral Offer?
Sign into your Rakuten account and visit the Refer-A-Friend page
Share your unique referral link via email, text, or social media.
Receive a $30 refer–a–friend bonus for each person who:

Registers for a new Rakuten account using your referral link
Makes at least $40 in purchases within their first 90 days as a member

Eligibility:

Your referrals must be new to Rakuten
The bonus may take up to 60 days after your referral's qualifying purchase
There is no limit to how many referral bonuses you can earn
Earn Cash Back with Rakuten 
Earn 1% to 40% Rakuten cash back from shopping online at a wide range of retailers, and receive your rewards, known as Big Fat Payments, quarterly through check or PayPal.
Rakuten Site
Log into your Rakuten account
Click on any retailer link from Rakuten com, which will automatically load the retailer site in a new window
This will track your session while you shop so you can earn cash-back credit for the transaction
Rakuten Plugin
Download the Rakuten Cash Back Button plugin/extension for your browser (Chrome, Edge, Firefox, or Safari)
You'll get a prompt to install the plugin when you register and log in for the first time
With the plugin method, there's no need to go through the Rakuten com
Rakuten App
Download the Rakuten app to your mobile phone
Choose a retailer from the app
You'll get a notification to let you know how much cash back you'll get from the retailer
After that, you'll be directed to the retailer site where you can shop as you normally would
Earn Membership Rewards Points with Rakuten
Rakuten members who are also American Express card members with a card enrolled in Membership Rewards can earn points instead of cash back on their purchases.
How To Get Membership Rewards Points?
Navigate to Rakuten's American Express page.
Click on 'Get Started' to switch from Cash Back to Membership Rewards points.
Link an eligible American Express card to your Rakuten account.
By following these steps, Rakuten members can earn American Express Membership Rewards points on their purchases. Read more about it here.
Final Words
To wrap it up, Rakuten offers a great opportunity for shoppers to earn a $30 Rakuten sign-up bonus when they make $40 in purchases within 90 days of joining. Not only that, but members can also earn a $30 referral bonus. In our opinion and experience, Rakuten is a great choice for anyone looking to save money while shopping online.
FAQs
How do you get $40 from Rakuten?
Rakuten used to offer $40 as Rakuten sign-up bonus but now the offer is no longer available. However, the platform allows you to earn $30 as a sign-up bonus and referral bonus for each person that you bring to the platform.
How long does it take to get Rakuten Referral Bonus?
You can expect to receive the Rakuten referral bonus within 60 days of your referral's qualifying purchase. To check the status of your referral bonus, you can visit the "Your Referral Activity" section on the Refer-A-Friend page in your Rakuten account. 
How do you get $30 on Rakuten?
You can get a $30 Rakuten sign-up bonus for opening a free account. Moreover, you can earn $30 for each person that you invite to the platform. If they sign up using your referral link, you earn a reward.
How do I redeem my Rakuten bonus?
To redeem your Rakuten bonus, you have to check the guidelines provided with the bonus. Generally, to earn the bonus, you must shop online (unless required otherwise) with Rakuten com. You can either make one or multiple purchases to earn the bonus.