Want to make a quick payment or split bills with friends? Venmo credit card could solve all your problems.
Venmo is a payment platform included under the PayPal umbrella. The highlighted feature is that it adds a social element to the tedious process of making payments. You will find quicker ways to make payments and connect with friends through your phone.
Let's get started and explore if a Venmo credit card is worth buying.
Venmo Credit Card: An Overview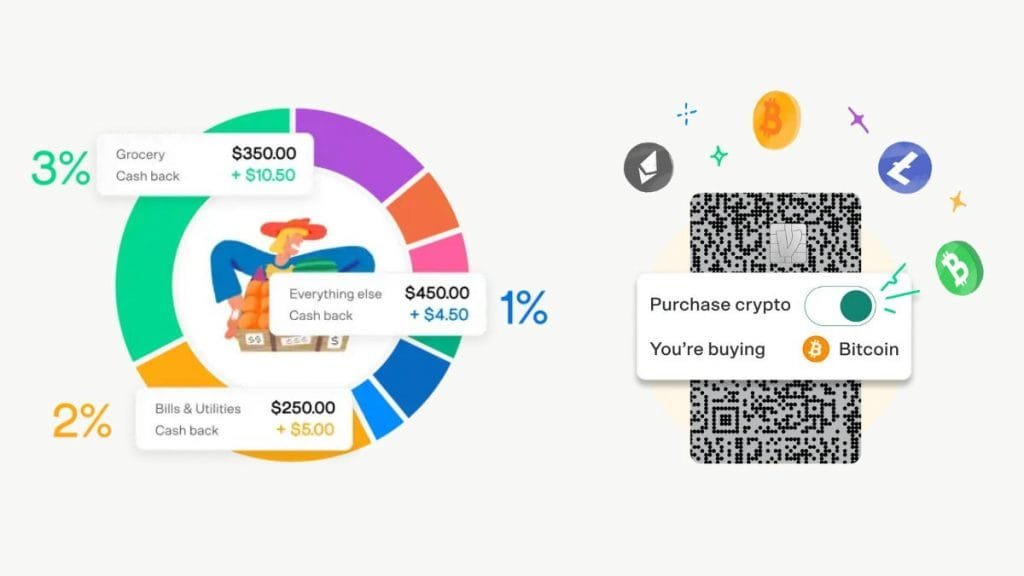 Here's a quick view of everything you need to know about Venmo Credit Card:
It helps you track your spending, pay other Venmo users, and manage your finances
No annual fee
 You can earn 3% cash back in the top spent category, 2% in the second, and 1% in all others.
It requires no foreign transaction fees.
What is Venmo Credit Card?
Venmo Credit Card is a part of the Venmo experience. It is a Visa-branded credit card commonly used in the country. It is connected to the Venmo app making the experience seamless. You can manage all your payments from your phone. The card is personalized to your choice and in your favorite color. The QR code on the front allows your friends to scan it and your profile pops up. Venmo Credit Card will help you make easy payments, earn cash back, split the bill with your friends, and much more.  
Venmo Visa Credit Card comes with a starting limit of $250 or more. Whenever you get approved for the card, a $250 credit limit is guaranteed. You can increase this limit. Keep reading to find out how!
There is a $10 Venmo sign up bonus for new users.
How to Apply for a Venmo Credit Card?
Interested in getting yourself a Venmo Credit Card? Follow these simple steps to apply for one. 
First off, download the latest version of the Venmo app. 
Now, open the app and go to the settings.
Tap on 'Venmo Card'
Notice the rundown of the Venmo card's features. Tap on 'Get the Venmo Card'
Select a color of your choice.
Provide all the required information
That's it! Once your card is approved, you'll receive it in the next 15 business days.
7 Best Features of Venmo Credit Card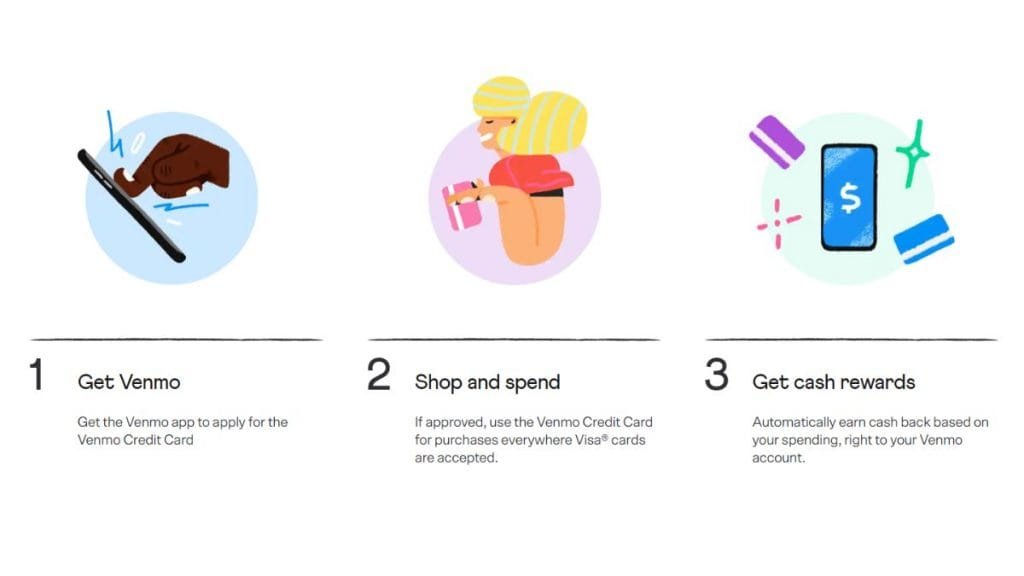 After a detailed review of Venmo Credit Card, we observed the following best features of this card.
A unique QR code on the front of the card hides your whole profile under it. It makes the connecting and socializing process easier.
There is no annual fee.
You get passive earnings in the form of a signup bonus, referral bonus, cash back, and more.
It lets you pick a color for your card and personalize it
Keeping tabs on the card activity helps in tracking all the activities. 
Splitting bills and payments get more convenient with a Venmo credit card in hand.
It allows 17.49% to 26.49% variable APR on purchases.
Venmo Credit Card: Pros and Cons
Venmo Credit Card is one of the most common Visa cards used in the country. Let's see what the roses and thorns in the experience of using them are.
| Pros | Cons |
| --- | --- |
| Cashback up to 3% in the top spending category. | Rewards can only be cashed out after transferring to a Venmo account |
| No transaction (foreign) fee | No low introductory APR period |
| Rewards can be redeemed as cryptocurrency | |
| No annual fee | |
Venmo Credit Card Pros & Cons
Venmo Credit Card Fee
Standard Venmo services are almost free, but it does charge fee in certain cases. If you are sending money to friends using your debit card or checking account, the whole process is completely free-of-cost. But if you are using a Venmo credit card to process transactions, a 3% fee will be added.
Conclusion
With that said, now you know everything about Venmo credit cards. You're now eligible to make the decision for yourself and choose among the best credit cards. Venmo is ideal for all those who don't want to miss a social element along with a free transaction feature.
Frequently Asked Questions
How do I increase my Venmo Credit Card limit?
When you first receive your Venmo Credit Card, you'll have a limit of $250.  It may increase and decrease depending on your history and repaying ability. If you want to increase the Venmo credit card limit, your credit score should be good, you should have a good track record, and your income must be increasing. If you meet all these conditions, contact Synchrony bank or use the Venmo app to increase the limit.
Is Venmo Credit Card good?
Yes, all in all, Venmo Credit Card is a decent option to have. With its cash back reward, the addition of the social element, and free transactions, Venmo Credit Card is a great choice. It can help you split the bills, pay your friends, and do much more. It does have its thorns, but it's a good value-for-money platform that you won't regret joining.
How do you activate Venmo Credit Card?
You can activate your Venmoa credit card by scanning the QR code present on the front of the card. You can use your phone to scan it. If you are still confused, you can make a quick call to Synchrony Bank to help you with the process.
Where can I use Venmo Credit Card?
You can use your Venmo credit card anywhere worldwide. It can be used wherever Visa credit cards are accepted. It connects to your Venmo app and automatically adds the Venmo credit card as the default payment method when it comes to your friends. Just like any other credit card, Venmo credit card cuts a 3% fee in case of person-to-person payments.