Looking for a digital wallet that will make the transaction process seamless for you? This in-depth Venmo review will help you find a good option.
Venmo is a payment platform with a social element added to it. It will not only provide an easy way to make transactions but also make a rather uninteresting process more enjoyable. 
Let's walk through our complete Venmo review and see if this platform is worth getting started with.
Venmo at a Glance
Venmo comes under the umbrella of PayPal, with other brands included in the PayPal family. It is a payment app for sending money to friends and family. The main idea is to make the transactions safe, simple and social. Venmo has over 65 million users. You can use it to make purchases via the Venmo app, online or in person
Our detailed Venmo review will allow you to learn further details about the platform's features and work to help you decide if it's the right option for you.
Don't Miss: Venmo Promotion: $5 Sign Up and $5 Referral Bonus
How does Venmo Work?
Venmo works by allowing users to send and receive money instantly. Users can use a credit card, debit card, bank account, or Venmo balance for this purpose. As soon as someone sends you money, it adds to your Venmo balance. You can either keep it there or transfer it to your bank account. You can also use Venmo to pay your internet bill or restaurant bill. The best feature is that it adds a social element to the process. Users can even add each other as friends. There's even a Venmo feed like a social media feed where you can see your friends' activities. You can include a note, emojis, or stickers in your payment. Venmo privacy settings allow you to hide your activity from the feed.
7 Best Features of Venmo
Here's a list of the best features that we observed in our Venmo review: 
Venmo requires no annual fee
It allows you to earn up to 3% cash back on your top spent category, 2% on the second, and 1% on the rest. 
Venmo credit card comes with a unique QR code. Your friends can scan it and your profile will pop up.
It comes with 17.49% to 26.49% APR on purchases.
Venmo app allows you to disable a lost/stolen card and enable it when you get it back.
You can keep tabs in the app for card activity.
The Venmo card can sync seamlessly with the Venmo app.
Venmo Credit Card: Pros & Cons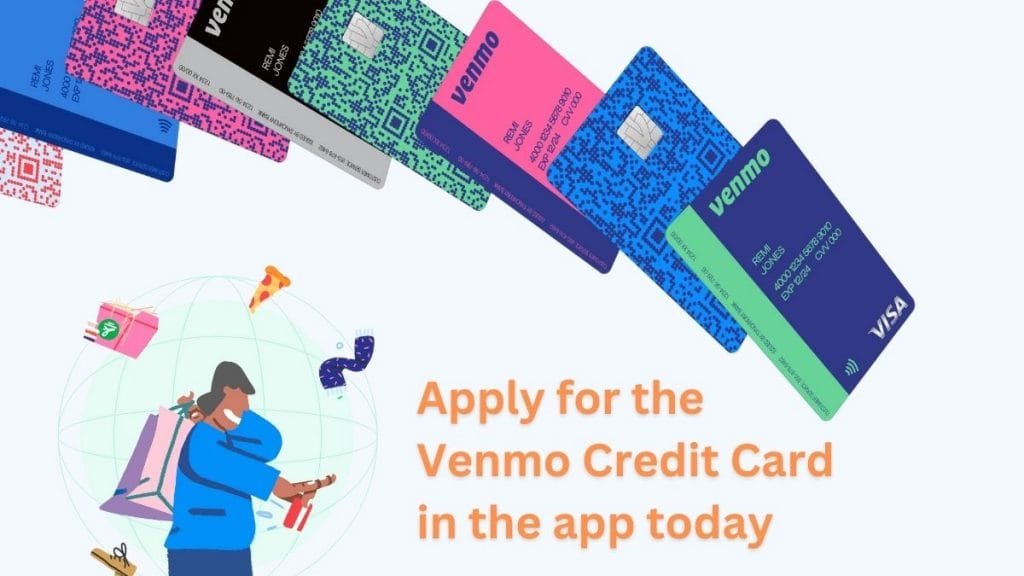 Let's explore all the roses and thorns that we observed in the Venmo review.
| Pros | Cons |
| --- | --- |
| It offers credit cards and debit cards. | It doesn't allow you to cancel payments. |
| The payment procedure is convenient. | Venmo payments are public by default. |
| It requires a low fee for credit card payments. | It doesn't support international transactions. |
| It allows you to send money free from a bank account or debit card. | |
| It helps you add a social element to transactions. | |
Venmo Pros & Cons
How much does Venmo cost you?
The Venmo app is overall free of cost. It allows you to send and receive money for free but some transaction types might charge you. Let's find out what are some of the most common situations that might cost you a little.
Sending money from Venmo to your bank account: Venmo allows transfer instantly with a 1% fee ($0.25 minimum and $10 maximum). We'll tell you a little hack to avoid this charge. You can do it with an electronic withdrawal that might take 1-3 business days but won't cost you any money.
Send money with a credit card: Venmo charges a 3% fee on all credit card payments. If you don't want to pay extra, you can avoid these charges by using a debit card, bank account, or Venmo balance for payment.
90% of the time, Venmo will be free of cost for you. In most cases, you'll only have to pay for instant money transactions.
How to Use Venmo to Send Money?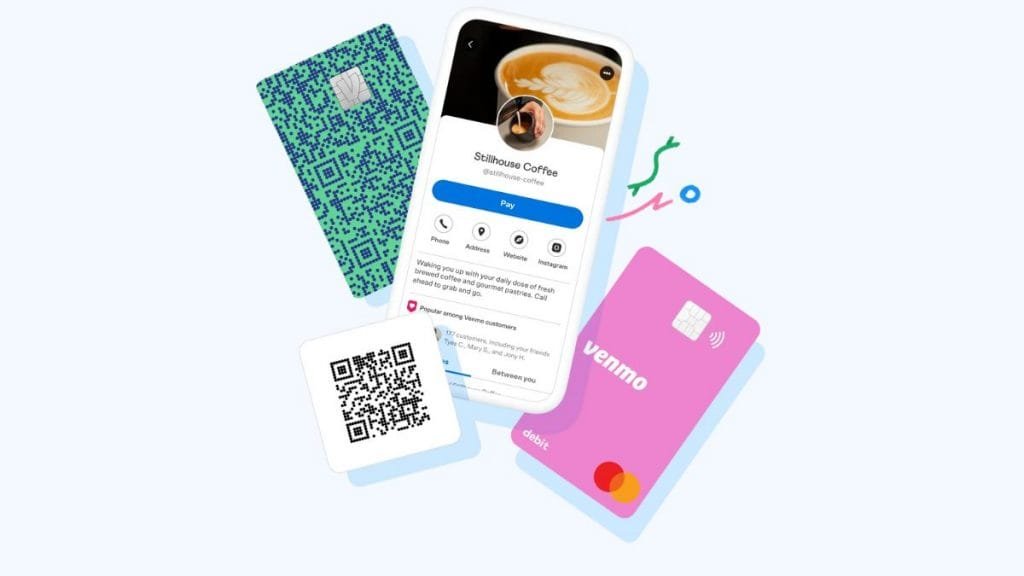 Venmo allows you to send money from your linked bank account, credit card, or debit card. Venmo balance can be used as well for these payments. Here's a simple 5-step guide to sending money using Venmo.
Step-By-Step Guide
If you already have a Venmo account, log in. Otherwise, create an account first.
Download the Venmo app and select "pay or request" that you'll find at the bottom of the app.
Fill in all the information related to the receiver, including their name, phone number, email address, and user name. Make sure that they have a Venmo account for the transactions to be successful. 
Enter the amount that you'd like to send. You can even add a note for them.
Now click pay and that's it! The money will appear in the recipient's account.
Venmo has a news feed that displays all of your transactions while hiding the amount. You can change these settings to "no longer on display" if you don't like the news feed feature.
Who should use Venmo?
Venmo is designed keeping in mind the idea of having a social and user-friendly app. So if you need a convenient way of splitting bills or paying your friend, Venmo is a great platform for you! You can make quick no-fee transactions. Even if you are a small business looking to cut back on costs, Venmo is a pretty decent option for you.
Bottom Line
Now that you have learned everything in this in-depth Venmo review, you'll be able to decide for yourself if it's worth trying. Venmo is a decent choice for anyone who is looking for a platform with free money transactions as well as an unavoidable social element. So, if you are one of those people, we would recommend Venmo to you.
Frequently Asked Questions
Is Venmo Safe?
According to what we observed in our Venmo review, Venmo is a safe P2P platform that has encryption on pay with banks and financial institutions. It also lets you add two-factor authentication. You can use a pin and a fingerprint login method to further reduce the chance of having a low-security account. In case of losing your phone, you can log in to the website to update the settings. Venmo has Fraud Protection for unauthorized transactions. You can report it within 60 days of the transaction. With all that said, every platform poses some risk. You can best protect your money yourself by setting up all the available security precautions.
Venmo vs PayPal: Which one is better?
In short, there's no one clear winner. Both come with their roses and thorns. But overall, PayPal might have a little edge over Venmo. Venmo is more geared towards P2P transactions while PayPal is more B2C platform. Venmo is one of the rands that come under PayPal's umbrella. While PayPal is a leading choice for purchase-oriented transactions.