Venmo is emerging an one of the top money transfer apps. With it's easy-to-use interface and quick payment ways, it's already among our favorites.
With current Venmo promotions of 2023, you can get $10 sign up bonus by using the official Venmo promo code "SUNNYDAYS". Furthermore, Venmo allows you to invite friends and earn a maximum $100 bonus. Not only this, Venmo credit card users get up to 3% cashback on the top three spend categories.
Before getting into the details of these Venmo offers, let's take a step back and see what this platform is about.
About Venmo
For those who are unfamiliar with Venmo, let me tell you that it's a popular mobile payment service from PayPal. Venmo app allows easy money transfer and it's known for day-to-day quick payments and easy to use interface.
How Does Venmo Work?
To start with Venmo, you just have to sign up and connect your credit card, debit card, or bank account to your Venmo account.
The money you get through Venmo may either be deposited immediately into your bank account or kept in your Venmo balance (Just like a wallet) for later use.
Learn about the latest PayPal promotions if you deal with international money transactions.
Venmo Promotion 2023 [August]
Venmo keeps on coming out with new offers and promotions, which directly benefit the Venmo user. We have personally tried Venmo for daily payments and gathered the latest Venmo promotion in 2023 that will help you save money.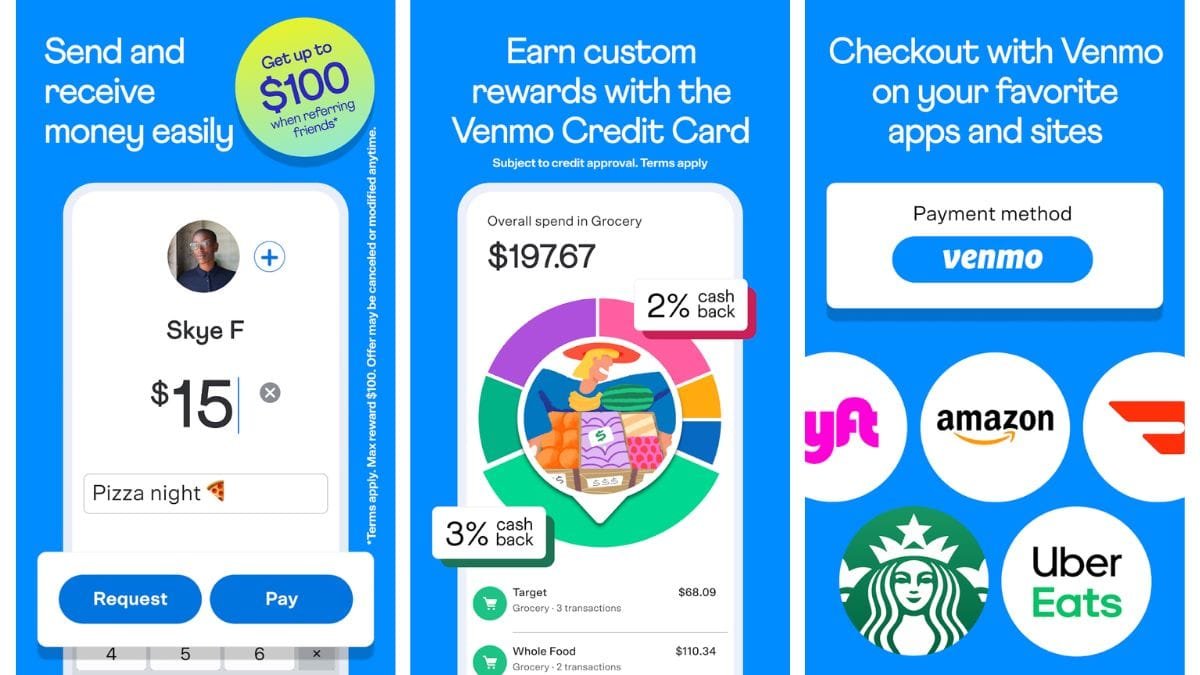 | Venmo Promotion | Bonus |
| --- | --- |
| Venmo Promo Code SUNNYDAYS | $10 |
| Venmp Referral Bonus | Up to $100 |
| Venmo Cashback Reward | Up to 3% |
Latest Venmo Promotion August 2023
Venmo credit card comes with more rewards and advantages. If you are a Venmo user, make sure to learn about the latest Venmo credit card offers
Venmo Promo Code New Users: $10 Bonus
Venmo has increased its sign up bonus offer from $5 to $10. Now, as a US resident, you can grab Venmo $10 bonus offer. Just make sure that you are applying as a new user as existing Venmo users are not eligible for this offer.
Venmo Promotion: $10 sign up bonus
Expiration: 31st December 2023
Availability: For new Venmo users only (18 years or older)
How to Get Venmo $10 Bonus Offer As New User?
If you are eligible for this offer, follow these simple steps and grab your bonus:
Download the Venmo app and create a new account.
Verify the phone number.
You'll be asked for a Venmo promo code. Enter "SUNNYDAYS" there.
Now, Venmo will review your application.
After completion of all steps, Venmo will send you $10 to your account.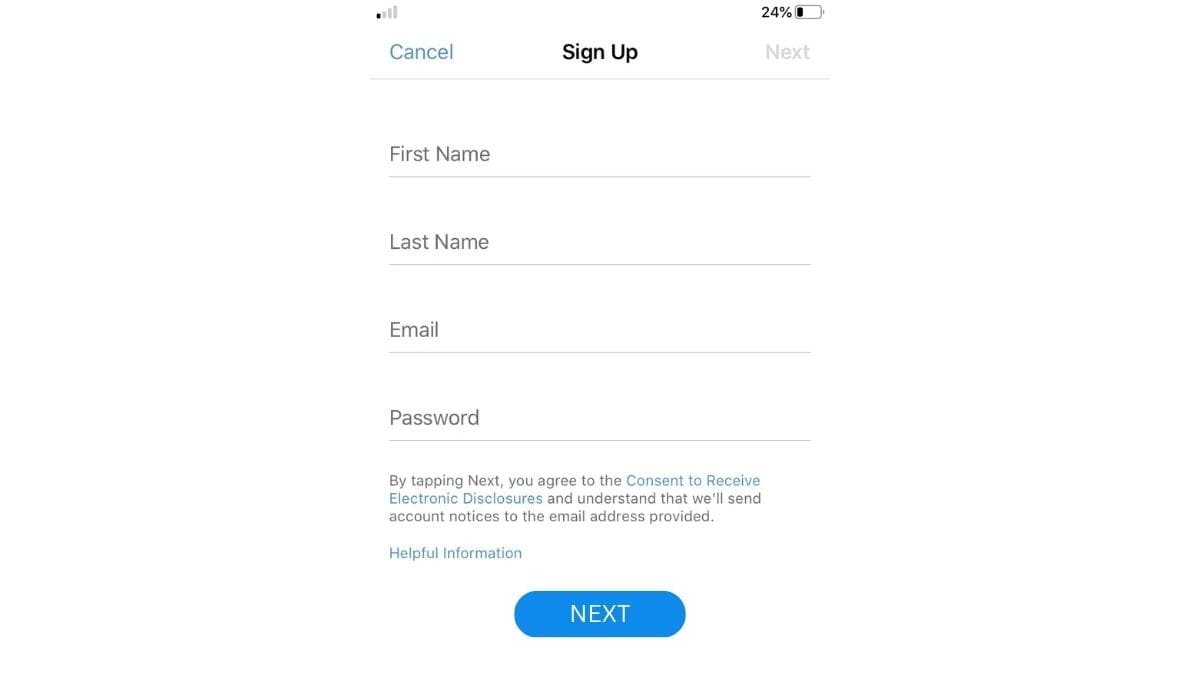 After submitting the application, it takes 10-14 days before you get your Venmo sign up bonus. Read details here.
Zelle is another popular money transfer platform that compares with Venmo. You can download the app to see which one seems better. But don't forget to take advantage of Zelle sign up bonus offer.
Venmo Referral Program: $10 Existing User Bonus
Venmo referral program usually keeps the bonus at $5 but, in 2023, the platform is giving a $10 referral bonus. When you refer an eligible new user to Venmo, both you and your friend will earn $10. It's a limited-time opportunity to make maximum money.
Venmo Promotion: $10 referral bonus
Availability: Existing Venmo Users
How Do You Get $10 From Venmo As a Referral Bonus?
Already have a Venmo account? Perfect! Just follow these super simple steps and claim your bonus:
Log in to your account and go to the "Me" tab in the app.
Now, tap on "Invite friends".
Choose how to share the referral code. You can share it via message, email, social media, or just copy/paste it yourself.
When your friend clicks on the shared link or uses your Venmo referral code, you'll get a $10 bonus. Just make sure they make a bank or card-funded payment of at least $5.
You can invite 10 friends to Venmo and earn a maximum $100 bonus right away.
Note: Sharing your referral link/code publicly can disqualify you from the program.
Venmo Credit Card Cashback: Up to 3% Cash Back Offers
So, if you are using Venmo, you have the opportunity to receive cashback offers ranging from 1% to 3%. Simply use your Venmo Credit Card to make transactions to receive cash back.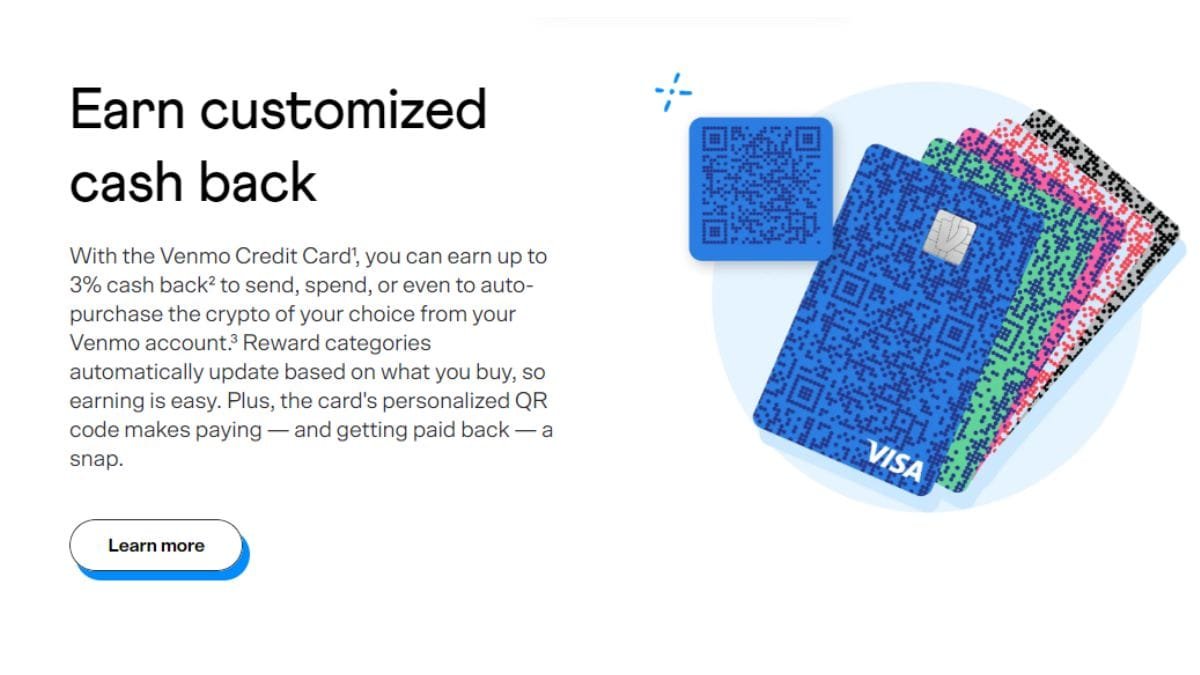 Venmo Promotion: 1% – 3% Cashback on top-spent categories.
Expiration: These offers are only available when they are present in the "Offers" section of the Venmo app. So, just make sure to check there before.
Availability: Venmo Credit Card Users.
Want to earn more cashback from your daily shopping? We've listed the best 5 cashback apps and rewards.
How Does Venmo Cashback Offers Work?
To get the benefit of this Venmo cashback promotion, you need to use your Venmo card to make purchases. Here's how this promotion works:
You apply for a Venmo credit card.
When your application is approved, use this credit card to make purchases wherever Visa cards are accepted.
Get cashback on your top three spend categories. You'll find your cashback in your Venmo account automatically.
Venmo will track your spending and you will get 3% cash rewards on your top spend, 2% cash rewards on your second top spend category, and 1% on your third top spend category.
Final Note
Venmo is a great way to make payments. And with the latest Venmo promotions, especially the cashback offer, you can save some bucks every month. So, if you want to start saving on day-to-day shopping, use our Venmo referral code to join the app and apply for a credit card.
FAQ
Is Venmo really giving $10?
Yes, Venmo gives $10 as sign up bonus to everyone who signs up and uses the official Venmo promo code "SUNNYDAYS". This offer expires on 31st December 2023.
Is Venmo $10 Bonus Legit?
Yes, Venmo $10 bonus is 100% legit. We have tried and tested all these Venmo promotions and claim our bonuses.
How do you get $10 from Venmo?
If you are an existing Venmo user, you can get$10 by inviting a friend to Venmo. Or if you are not a Venmo user, create an account and use Venmo promo code "SUNNYDAYS" to get $10.