Looking for a reliable platform to send money to your friends and family? This Wise review brings you the answer. Wise is one of the most popular money-transferring service providers. We have covered everything that you need to know, Wise. So, without any further ado, let's dive in!
Wise Review at a Glance
Here's everything that we learned in our detailed Wise review.
It comes with a high price tag compared to the competitors.
Allows you to send money to more than 70 countries
It lacks the feature of home delivery of cash
It has excellent exchange rates
It is transparent
What is Wise?
Wise, previously known as TransferWise, is a fintech company. The exchange rates are excellent. It is known to be one of the most reliable means of transferring money from the US to 70 countries all over the globe. If you want to send money via Wise, all you need is to have a bank account or credit card. 
On the official Wise website, you'll find a cost calculator that helps you in calculating fees and rates for your transfer. It has a user-friendly platform with an easy sign-up process.
How Does Wise Work?
Generally, Wise allows you to send money to about 50 countries from the US. But if your recipient's bank account is in US dollars, pounds, or euros, you'll be able to send money to them. This increases the number of countries to more than 70. 
The time to receive money may vary from a few seconds to multiple days. Wise claims that most of the transfers take less than an hour. Here's a summary of time fluctuations that we observed during our Wise review. These depend on the country and payment method used.
Thailand takes 8 hours.
India takes less than a day
Mexico takes 2 hours
Greece may take 1-2 days
How to Sign up with Wise?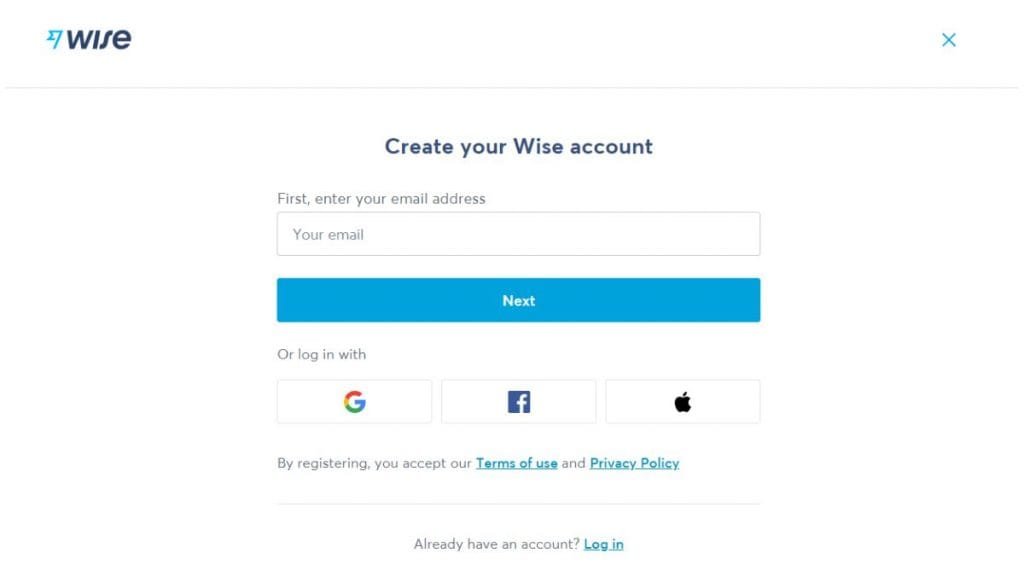 Now that you have learned about the platform let's see how you can sign up for a Wise account.
Go to Wise's website and go to the sign-up page.
Now enter the required information.
To complete the process, you'll need to verify your account. You can do it with a photo ID, address, and a picture of yourself with your ID.
It takes up to 2 business days to complete the verification.
Once verified, you can log in and enjoy Wise features.
Wise Pros and Cons 
This in-depth Wise review introduces us to all the roses and thorns associated with this platform.
| Pros | Cons |
| --- | --- |
| Multiple payment methods | Not the ideal customer support |
| Some of the best exchange rates | Higher transfer fee as compared to others |
| Quick money transfer process | No cash delivery to home |
Wise Fee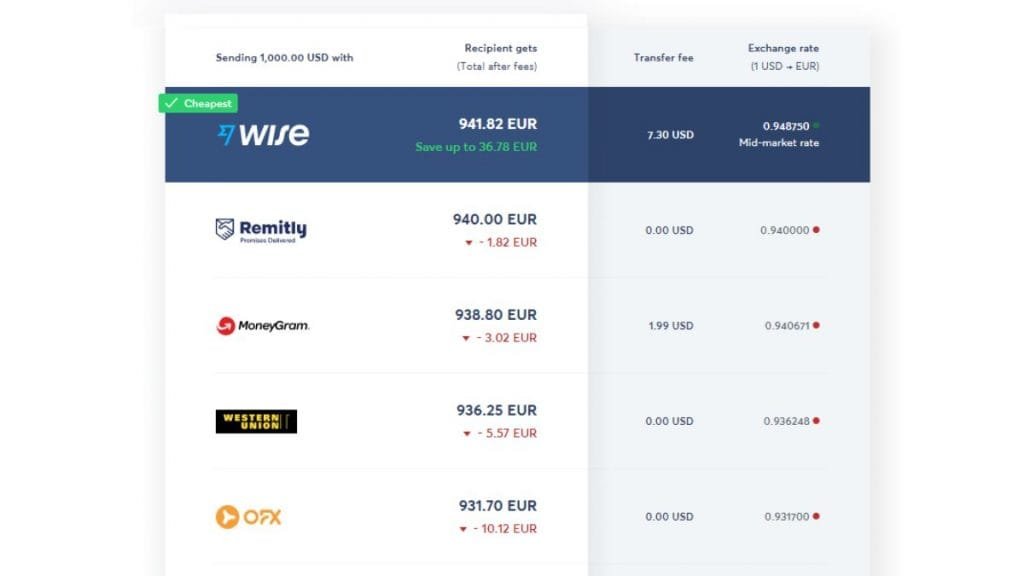 Wise transfer fees exchange rates depend on the amount that you are sending, recipient's currency, and the payment method. Wise basically deducts a percentage of the amount that you are sending. If you want to calculate the cost that will be on you when currency is converted, you can see the mid-market exchange rates. If you are sending money in the same currency from one account to the other, there will be no conversion fee.
Best Wise Money Transfer Features
Next on Wise review, we bring the top 4 features of the platform.
With a Wise account, you can send and receive money in multiple currencies.
If you have a Wise account, you can apply for a Wise debit card which you can use in several countries. It can also be used for online payments and transactions.
The platform offers Wise Assets programs where you can make investments through the Wise account in the iShares World Equity Index Fund.
Wise lowers its transfer fees if you send a large amount of money at a time.
Is Wise Safe?
Yes, Wise is a save-money transfer platform that works internationally. It uses two-factor authentication to provide security to users and their accounts. A wise security team keeps monitoring data to ensure the safety of users' money.
See more money transfer reviews
FAQs about Wise Money Transfer
Is Wise or PayPal better?
Both platforms are great for transferring money all over the globe. PayPal covers more countries than Wise. But Wise takes a lead when it comes to transferring costs. PayPal cost is 5% higher than Wise. Moreover, Wise is considered to be more transparent about its fee structure.
How do I withdraw from Wise?
The process of withdrawing money from Wise is simple and easy. All you need is to go to the Home page. Select the balance that you want to withdraw. Also, choose the bank account and confirm.