Having a hard time picking between two big online shops: Temu vs AliExpress? Well, don't worry, because we're about to explore what makes them different.
Temu and AliExpress are like shopping wonderlands on the internet. They have loads of stuff you can buy, but they each have their own interesting features. Temu is all about deals and discounts, while AliExpress is a massive treasure trove of budget-friendly goodies.
Let's dive in and see what sets them apart, so you can decide which one is the best place for you to shop.
Temu vs AliExpress Overview
Before jumping into the details of Temu vs AliExpress, let's take an overview of both platforms. 
Category 
Temu
AliExpress
Origin
US
China
Availability 
Worldwide
Worldwide
Price 
Low 
If you buy in bulk, you will get a low price. 
Shipping time 
7-8 days
15-30 days
User-friendly
More
Less
Promotions 
$100 Sign up bonus
$20 Referral bonus 
Use coupons to get discount
What is Temu?
Temu is an emerging e-commerce platform that has recently gained popularity, with over 50 million installations. This platform has many products, from car accessories and clothing to small home appliances and skincare tools.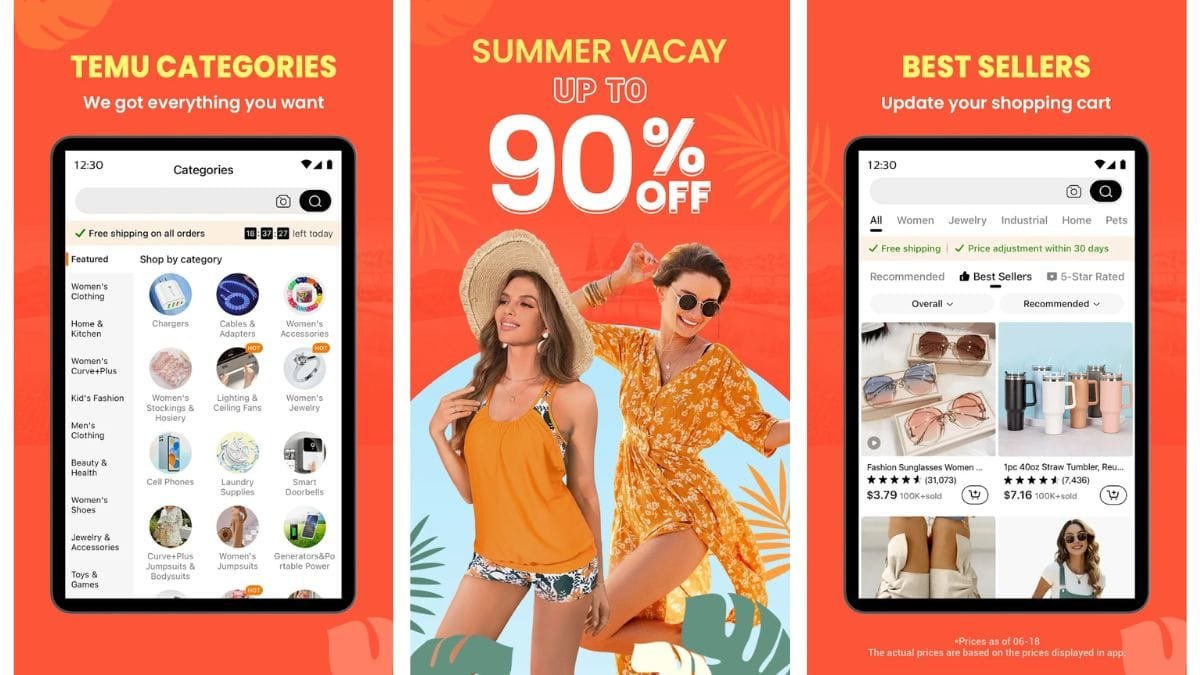 It focuses on providing customers with lower prices. What Temu offers to its users that sets it apart? Well, some incredible deals and discounts! As a new member of Temu, you get a $100 coupon and discounts of up to 90%.
If you deal with selling stuff online, Temu is a great platform selling.
What is AliExpress?
AliExpress is another online shop where people from everywhere can buy and sell things. It's sort of like a bridge between buyers and sellers all around the world. It's owned by a company called Alibaba, a big online store.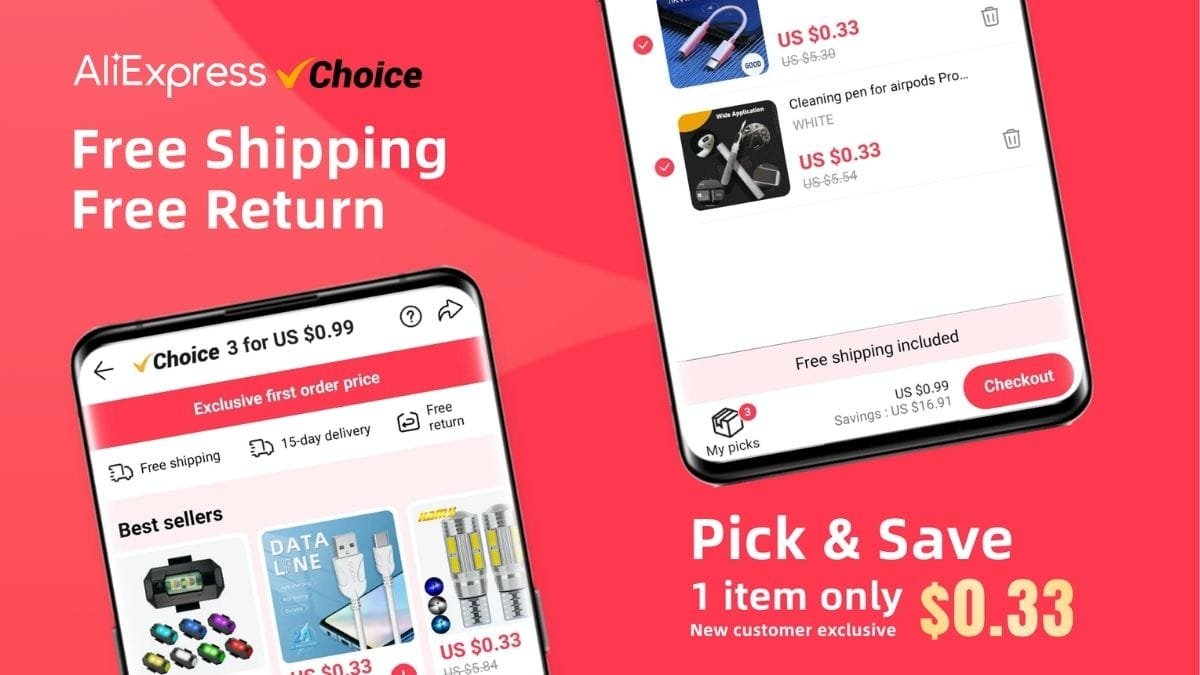 AliExpress helps sellers from all over the world work with manufacturers in China. This helps them grow their businesses and offer more stuff to customers.
Is Temu like AliExpress?
Yes, in many ways they are alike. But they are not the same company. Temu is a newer e-commerce platform and has become popular quickly. On Temu, you can buy all kinds of products you want. On the other hand, AliExpress has been around for 20 years already. It works by connecting buyers with sellers, and they can make deals together. 
So, while they share some similarities, Temu and AliExpress are separate companies with different features.
Temu vs AliExpress Quality
When we talk about quality, it means how good and reliable the things they sell are. Temu and AliExpress are both well-known and popular, which means lots of people like to buy things from them. However, there are some differences in their quality.
Temu Quality
Temu is known for its excellent reputation worldwide because of the great quality of its products. They work closely with their suppliers to check that all the things they make are just right. If you look at what people say in their reviews, you'll notice that customers are really happy after buying from Temu.
One of the reasons behind this is that Temu has really amazing production systems. These systems make sure that the stuff they make is of top-notch quality, exactly what their customers need.
AliExpress Quality
When you buy wholesale products from AliExpress, and they cost less than a dollar, you shouldn't have very high expectations about their quality. Some items might be okay, while others might not be very good.
So, what should you do? Well, before making a purchase, it's essential to read the reviews left by other customers who have already bought the same product. They can tell you if they liked it or not. Also, pay attention to the seller's rating. If the seller has many stars or points, it's a sign that they probably sell better stuff.
Temu vs AliExpress: Pricing 
Temu is much cheaper than AliExpress when it comes to buying a single product. But if you looking for items in bulk then for sure AliExpress is the best and cheaper option. Let's see what more we have about Temu vs Aliexpress price:
Temu Pricing 
At Temu, all the sellers are linked to Chinese suppliers, which means they have access to a wide range of manufacturers. This allows you to discover products at lower prices easily. Temu directly connects you to these suppliers and deals only with the shipping process.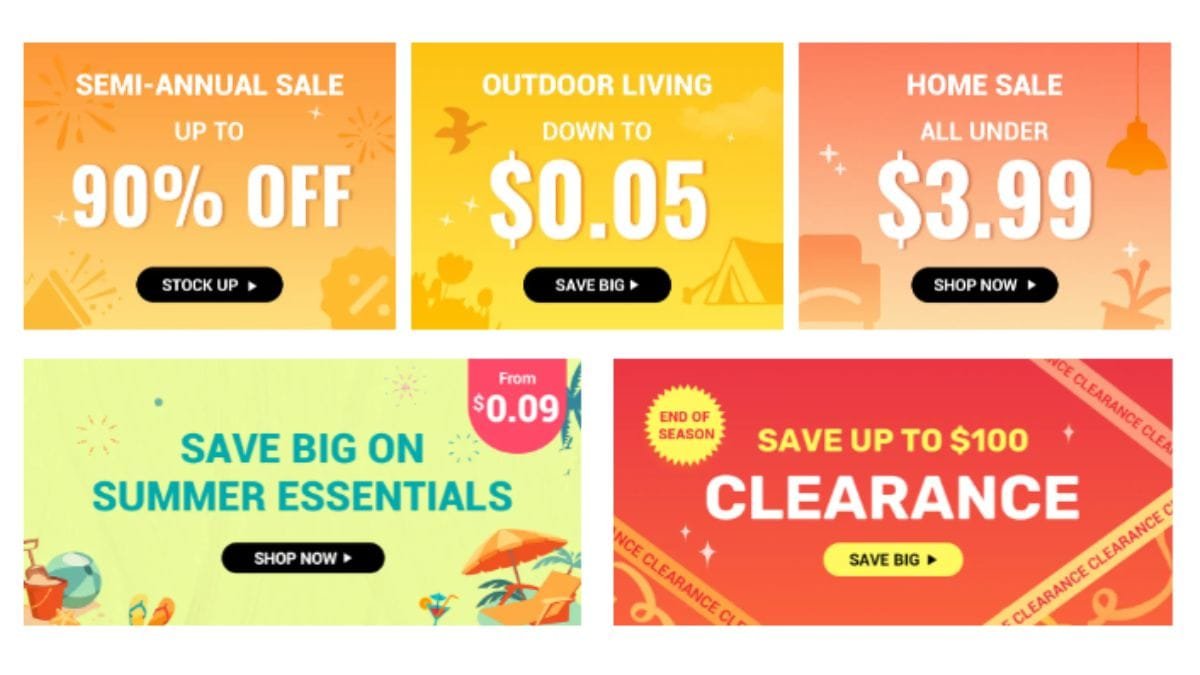 AliExpress Pricing
If you want to buy a lot of products at once, AliExpress is a good place because they have great prices. AliExpress has many different sellers, so they compete to offer the best rates. But be careful, some sellers might ask for too much money for a product that is just okay. So, it's a good idea to learn a bit about AliExpress before you start buying from there. That way, you can make sure you get the best deals!
Temu vs AliExpress: Promotions
Let's explore the promotions offered by both Temu and AliExpress:
Temu Promotions
Temu is known all around the world for having really low prices and special deals. If you sign up on Temu, they give you a special coupon of $100! But that's not all! You can also earn more money by telling your friends about Temu. For every two friends you invite, they'll give you an extra $20 as a referral bonus.
And Temu even gives you a chance to win free money and presents by playing games!
If you want to know more about the free stuff you can get from Temu, just read our latest article. 
AliExpress Promotions
AliExpress has a special coupon center, where you can find many coupons to save money. These coupons give you discounts on things you want to buy. Whether you're new to AliExpress or a returning customer, they have coupons for everyone, including some for certain brands.
Temu vs AliExpress: Delivery and Return Policy
Let's compare Temu vs AliExpress shipping and return policies to see which one is easier to use and has better return options.
Temu Delivery And Return Policy
Temu delivers stuff for free, but sometimes it takes a bit longer because they get things from China. But don't worry, they have warehouses in the USA to make deliveries faster.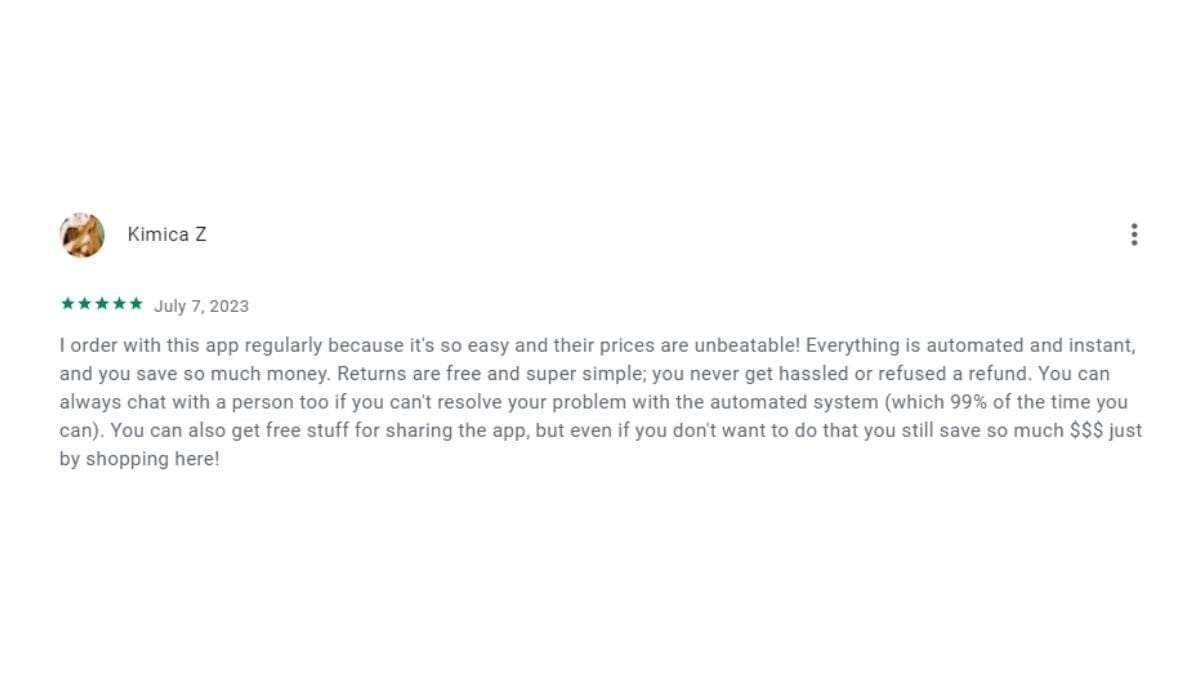 If you buy something and don't like it, you have 90 days to give it back. The best part is, Temu will pay for the return shipping! So, you can shop at Temu without any worries!
AliExpress Delivery And Return Policy 
It takes around 15 to 45 days for your stuff to come, but they have faster shipping in 7 to 15 days.
If what you buy is not what you thought or doesn't come on time, you can get your money back. They call it a refund. Two reasons for a refund: First, if what you get is not what the website said. Second, if it doesn't come in the time they promised.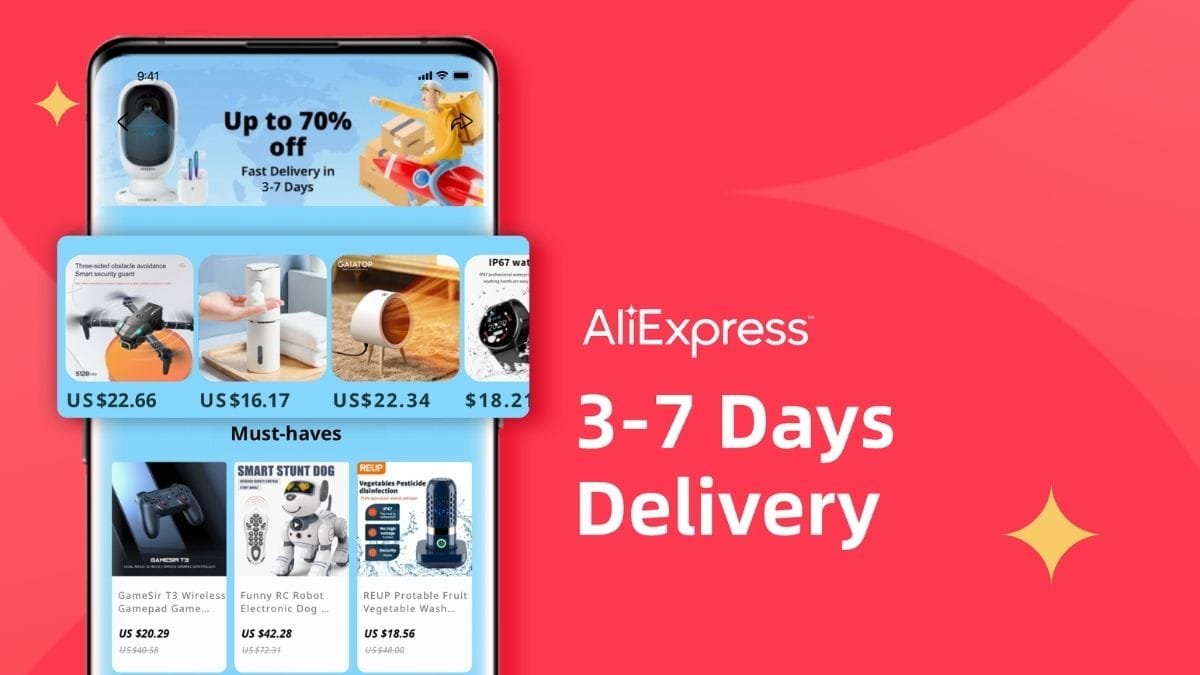 If you need to return something, you have 15 days to do it from when it arrives at your home.
Temu vs AliExpress Legitimacy
Can we trust Temu and AliExpress? Yes! These platforms are safe to use. Let me explain why we can trust them
| Apps | Google Playstore Rating |
| --- | --- |
| Temu | 4.6/5 |
| AliExpress | 4.5/5 |
Is Temu Legit?
Yes, Temu is a reliable and popular platform used by millions of people all around the world. It has gained a good reputation quickly because it offers many different products. What's cool about Temu is that it connects its customers directly to the suppliers, so there's less chance of falling for scams.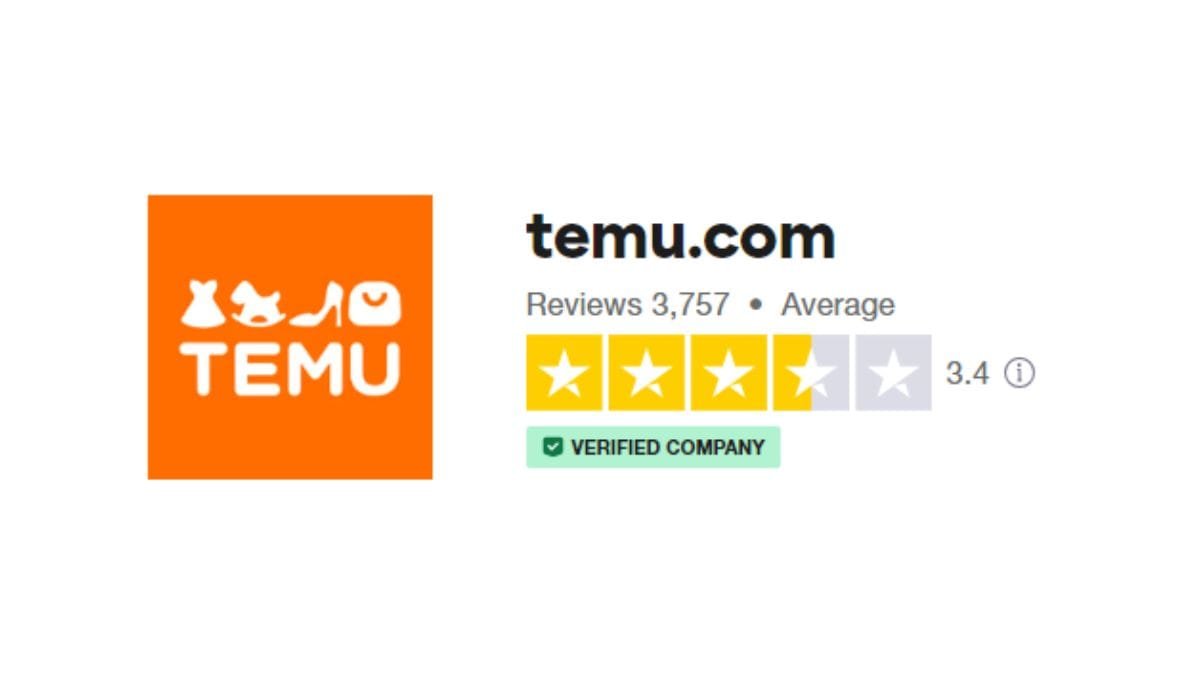 However, to be extra safe, it's a good idea to read our Temu legitimacy review and follow the tips there.
Is AliExpress Legit?
Yes, it is! AliExpress is a safe and reliable website where you can buy things. It's been around for a long time and is owned by Alibaba, which is a really good company for buying things in bulk. If you want to know what other people think about a product or the website, you can read their reviews. 
Is Temu Better than AliExpress?
What is the difference between AliExpress and Temu? Temu focuses on giving you fast delivery and products at cheap prices. AliExpress allows you to bargain for even lower prices, especially when you buy lots of stuff.
So, it's hard to say if one is better than the other because it depends on what you want. If you want things quickly and at a good price, Temu might be better for you. But if you like to negotiate and get super low prices for buying a bunch of things, then AliExpress could be better.
Also, we looked at some big online shops from around the world. Let's see how they're different.
Final Verdict 
In my opinion, if you are looking to buy a single item for a low price, then Temu is the better option. But for any type of business or any other activity where you need items in bulk, AliExpress is the better option as it offers the feature to bargain while buying in bulk.