Have you ever wondered where you can find amazing deals on cool stuff like smartwatches or trendy sneakers without breaking the bank? Well, two platforms called Temu and Wish are here to fulfill your budget-friendly shopping dreams! 
Temu and Wish offer a wide range of products, from trendy clothes to cool gadgets. But what sets them apart? Temu is known for its focus on quality and reliability, ensuring customers receive what they expect. Wish, on the other hand, offers low prices but sometimes sacrifices quality. 
In this article, we will explore the differences between Temu vs Wish, helping you make informed decisions while shopping online. Let's dive in!
Temu vs Wish Overview
Before digging deep into the differences, let's see an overview of both these platforms 
What is Temu?
Temu is an online e-commerce store that specializes in providing cheap prices to its customers. It offers car accessories and clothing to small home appliances and skin care tools. This shopping platform is growing day by day and we see its good future ahead. It's popularly known for amazing deals and discounts around the globe.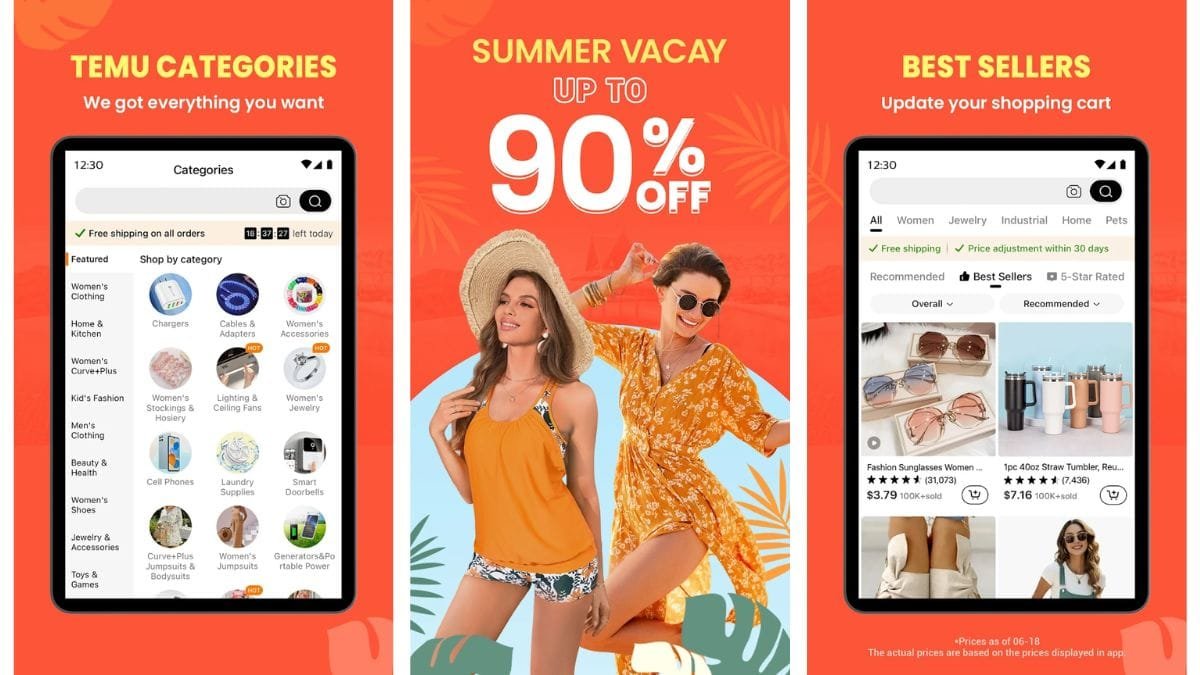 What is Wish?
Wish is another shopping app that offers an extensive range of products from hair extensions to selfie lighting and laptops, its inventory seems endless. Like Temu, it is also known for giving discounts on countless products.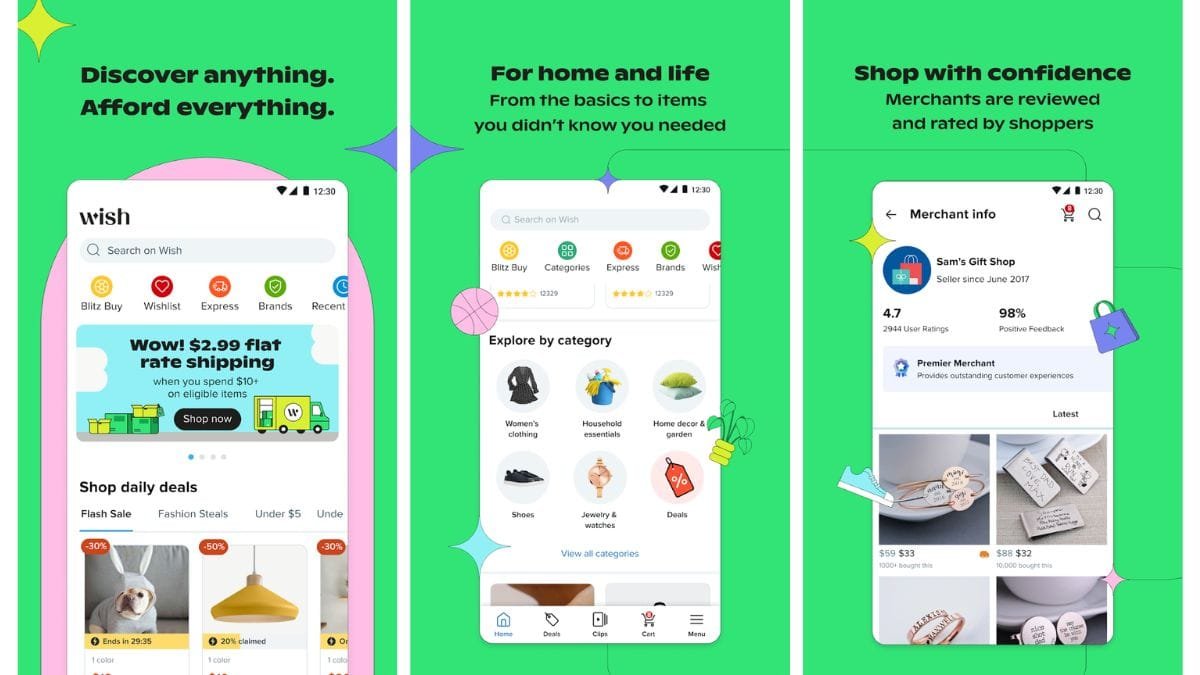 Category 
Temu
Wish 
Origin
US
US
Availability 
Worldwide
Worldwide 
Price 
Low 
Low
Shipping time 
7-8 days
10-12 days 
User-friendly
More
Less
Promotions 
$100 Sign up bonus
$20 Referral bonus 
50% off on sign up
Is Temu Like Wish?
Is Temu the same as Wish com? Both Temu and Wish are operated by Chinese sellers. They both offer free shipping, which adds to their similarities. Additionally, both platforms provide products at affordable prices.
Now, you might wonder if Temu is better than Wish. Well, if you delve deeper, you'll notice some differences. For instance, Temu tends to have better product quality and faster shipping compared to Wish. Also, Temu offers a wider variety of products for you to choose from. 
Here's a Temu vs Wish review by The Cheap Chick on YouTube:
So, while they share similarities, Temu might offer a more satisfying shopping experience in terms of product quality, shipping speed, and product selection. But it's always better to have more options to decide the best for yourself, so do read Temu vs Amazon review.
Temu vs Wish: Quality
Quality has always been a main concern for every buyer. No one wants to waste their money on low-quality products so first off, let's learn about Temu vs Wish quality. 
Temu Quality
When it comes to quality, Temu outshines Wish. If you take a look at the Temu review, you'll see that they are satisfied with their purchases. Although Temu is relatively new in the market, they are actively working on enhancing their system to provide even better service.
Wish Quality
Wish cares about providing good products to its customers, although Temu might have slightly better quality. If you want to ensure better quality when shopping, it's a good idea to pay attention to the Wish reviews. But yes, it's worth mentioning that Wish has been serving its customers for a long time and has built a good reputation.
Temu vs Wish: Pricing 
When it comes to pricing, both Temu and Wish are known for offering affordable products.
Temu Pricing
Is Temu cheap like Wish? Well yes, Temu actually offers cheaper products because they source them from China. How do they manage that? Temu connects customers directly with suppliers and takes care of the shipping process itself.
Since there are multiple sellers in Temu offering low prices, it's always a good idea to find out which seller is offering both affordable prices and good quality. 
Wish Pricing
Wish offers products at affordable prices, although it's not as good as Temu in this aspect. Wish often sells its products with discounts. However, one thing that sets Temu apart is its "buy more, pay less" option, which is not available on Wish. This means that Wish doesn't provide incentives for customers to purchase in bulk.
Temu clearly takes the lead here. If you want to shop for affordable products, here's a list of the best sites and apps like Temu.
Temu vs Wish: Promotions
Temu and Wish are two popular platforms that offer promotions to help you save money while shopping. Everyone loves a good deal, right? So, let's take a closer look at both of them and figure out which one is the best fit for us
Temu Promotion
How good are Temu's promotions? Well, let me tell you, Temu has some amazing bonuses and deals for its customers. You can enjoy a $100 sign up bonus by using the Temu coupon code. Plus, for every two people you invite, you'll receive a $20 referral bonus. And that's not all! Temu also offers opportunities to earn free money and receive free gifts.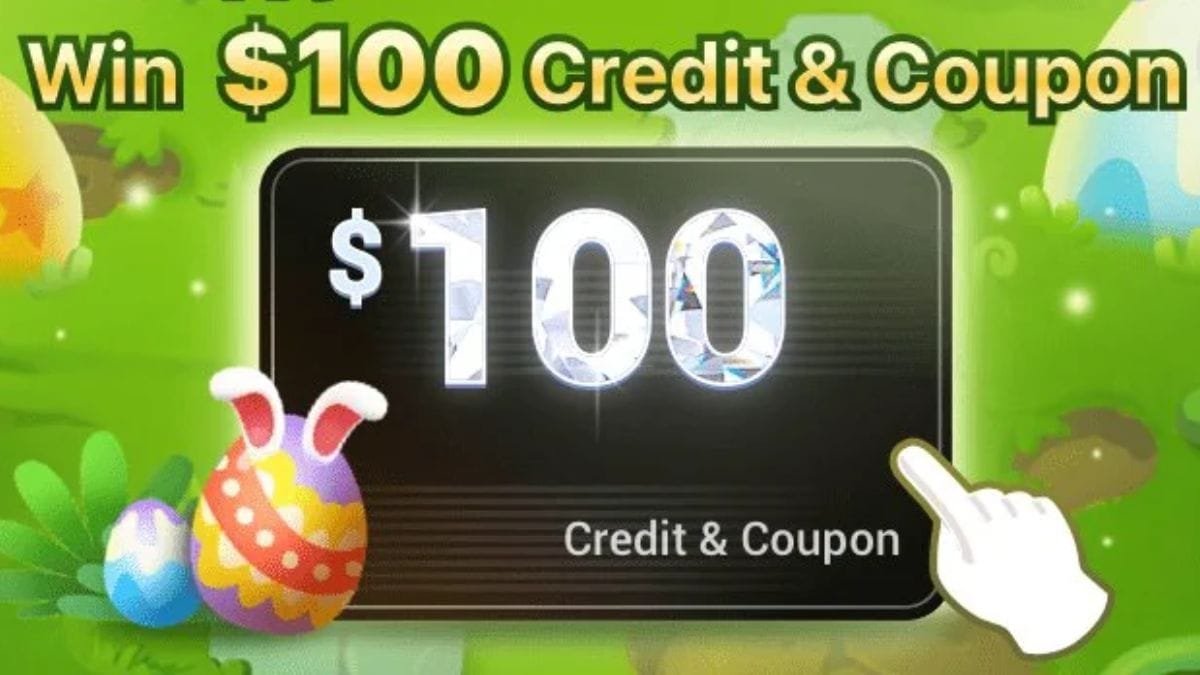 Have you heard about Temu giving free stuff? If not, then you are missing out on a lot.
Wish Promotion
Wish also comes with a pretty good deal! When you sign up, you can get a coupon for up to 50% off, along with three days of welcome deals. To make things even better, the Wish app offers exclusive promo codes and discounts that you can take advantage of.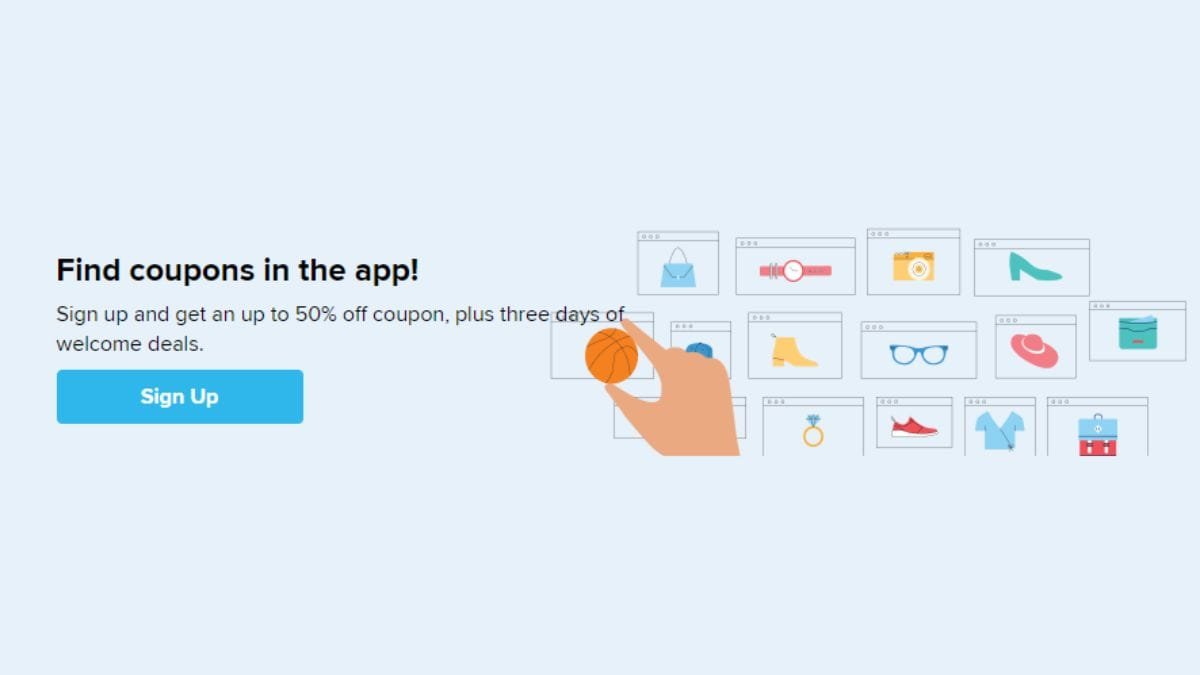 Plus, they have a referral program where you can earn coupons by inviting your friends to join Wish. If you're in the US and have the latest version of the app, you're eligible to participate. Just keep in mind that there's a limit of 5 coupons per 30-day period for your referrals. 
Temu vs Wish: Delivery And Returns
Now, let's compare Temu and Wish to see which one is easier and more convenient when it comes to delivery and returns.
Temu Delivery And Return Policy 
When you compare Temu to Wish, one big difference you'll notice is that Temu delivers orders faster. The company is based in China, so shipping might take a bit longer for Temu UK and Canada customers. Temu warehouse in the USA helps to deliver faster in the USA. Here's one review: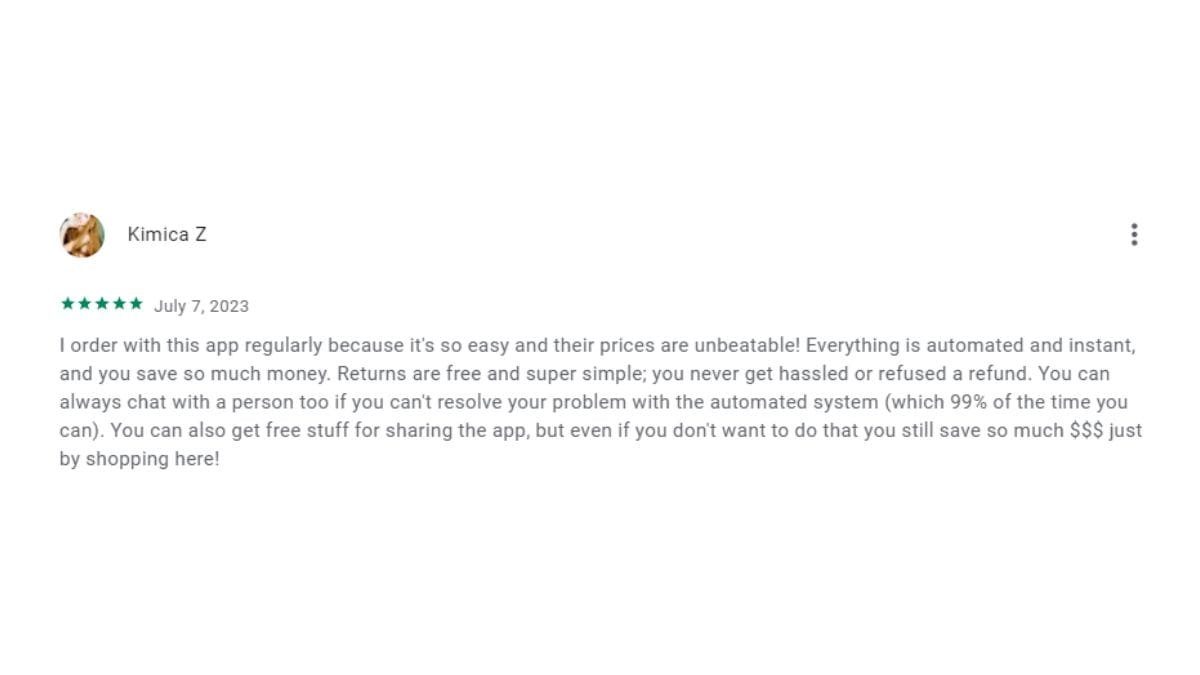 Now, let's talk about returns. They offer free returns within 90 days. So, if you're not happy with your purchase, you can send it back without any extra charges. Temu even covers the shipping expenses for your return. 
Wish Delivery And Return Policy
Here's the thing: it often takes a bit longer to get your stuff because most Wish suppliers are based in China. I've actually tried ordering from Wish myself, and I can tell you it can take weeks for things to arrive. Here's a review about its delivery charges.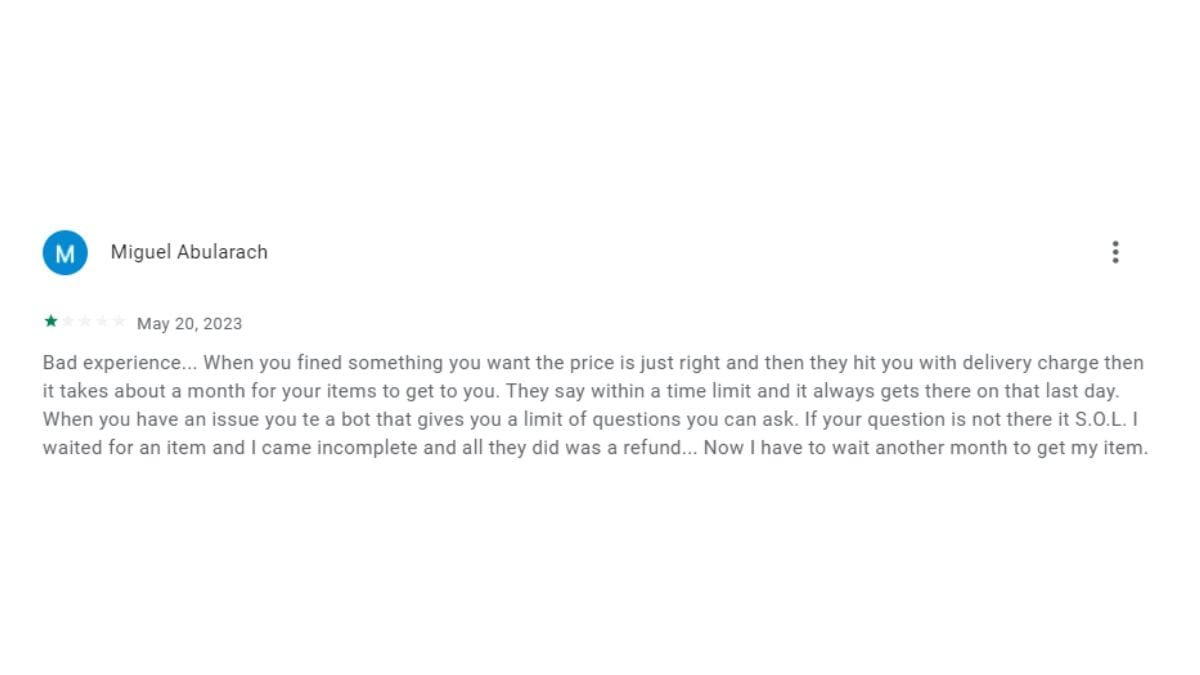 Now, if you ever need to return something to Wish, they give you a 30-day window to do it. That means you have a whole month after the item gets delivered to decide if it's what you expected. If it's not, you can start the return process and send it back.
Temu vs Wish: Legitimacy
Lastly, are Temu and Wish trustworthy? Both Temu and Wish have received positive reviews from customers, indicating their credibility. But, to get a clearer picture, let's take a look at their ratings:
Is Temu Legit?
Yes, Temu is a legit and reliable platform trusted by 32 million people around the world. Its popularity is on the rise, especially in the US. And it's directly connected to the supply chain, which means you're less likely to come across scams.
If you want to be extra safe, we have some helpful tips in our Temu legitimacy review.
Is Wish Legit?
Yes, it is! Wish is just as legitimate as popular online marketplaces like Temu. It has gained a good reputation for providing a platform where various reputable sellers can offer their products. Wish is based in San Francisco, which adds to its credibility. 
Wish Or Temu? (Final Verdict)
Well, both platforms sell awesome stuff at really low prices. They have a lot of similarities, but right now, Temu is the talk of the town and one of the most popular apps in 2023. People are loving Temu because it ships things faster and the quality is top-notch. 
If you want to know more, you can also check out how Temu compares to other popular platforms:
All-in-all, it looks like Temu is winning the race with its speedy delivery and great products according to happy customers.
FAQs
Is Temu the New Wish?
Yes, but in a better way. Temu is a much better version of Wish. You will see the notable differences in shipping speed, prices, and Temu return policy.