Imagine playing games and making money at the same time – sounds amazing, right? Atlas Earth allows you to earn real money by playing games.
So, if you want to cash by participating in contests and challenges, the virtual world of Atlas Earth might be a great place for you.
Here's the best part: you can join using our code "KYSYNC" and receive 300 bucks for free!
In this article, we'll provide you with the latest Atlas Earth codes for 2023. We'll also share valuable tips to earn free Atlas Bucks. Before diving into the details, let's see what Atlas Earth is.
What is Atlas Earth?
Atlas Earth is an innovative gaming app where you can buy virtual land and make real money. You can think of it as a virtual version of the world within the metaverse. It's like owning a piece of the world where you can earn virtual rent that you can later convert into cash. 
It's a cool mix of gaming and real-life opportunities. 
How Does Atlas Earth Work?
When you use the app and physically move from place to place, the virtual world of Atlas Earth moves along with you. It's pretty neat! The app lets you explore different virtual parcels of land and see if anyone nearby owns their plots.
Now, here's the interesting part. As a member, you can purchase virtual land in the United States. These parcels are 30 feet by 30 feet in size, each costing just $5. Once you own a piece of land, you start earning rent on it, regardless of whether you're online or offline. Every second, you make a tiny amount of money – $0.0000000015, to be exact. And this rent is paid to you every day of the year.
Atlas Earth Promo Codes: June 2023
Here's the latest Atlas Earth promo code that you can use to win cool perks, including free Atlas Earth money:
Atlas Earth Promo Code: KYSYNC 
If you are signing up for the first time, join now and get rewarded instantly. 
How to Get Free Atlas Bucks?
Atlas Bucks are the in-game currency used to buy land parcels in Atlas Earth. As a member, you can purchase 100 Atlas Bucks for around $5, which is enough to buy one plot of land. The cool thing is, the more Atlas Bucks you buy at once, the lower the cost per buck becomes.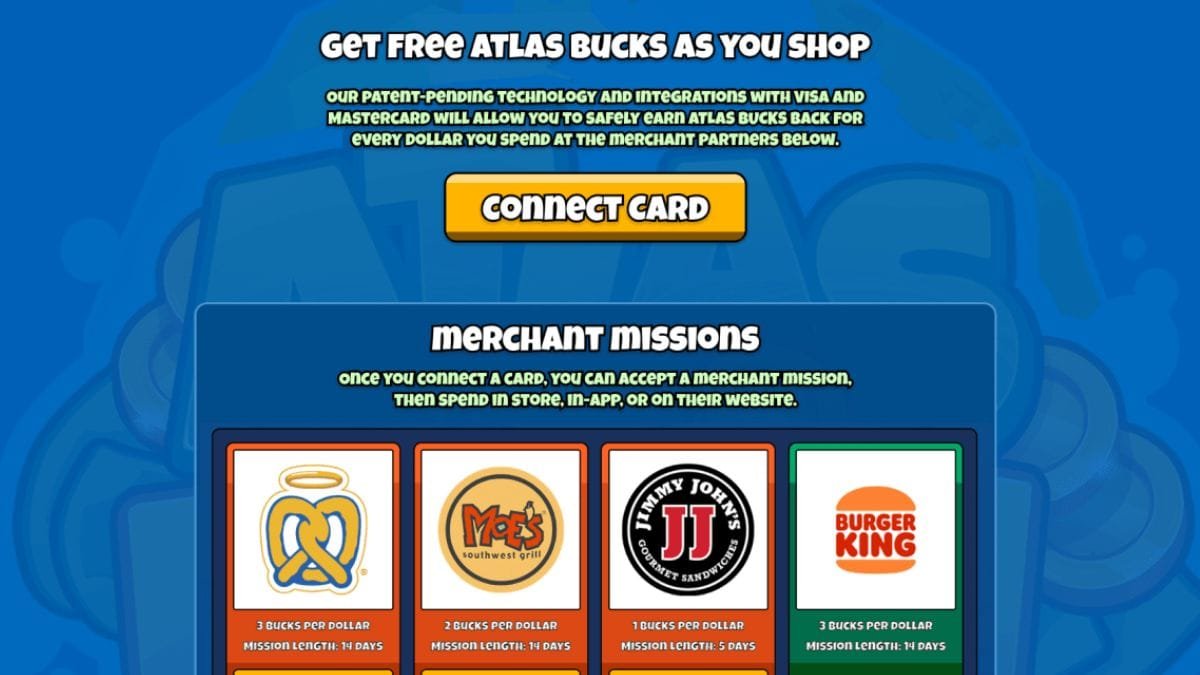 But here's an even better way to earn free Atlas Bucks: take advantage of Atlas Earth promotions! 
Atlas Earth Promotions: 2023
Here's a quick overview of all Atlas Earth promotions for 2023
| Promotions | What You Get | Atlas Earth Promo Code |
| --- | --- | --- |
| Welcome Bonus | 300 Bucks  | KYSYNC |
| Redemption Bonus | 200 Atlas Bucks | KYSYNC |
| Referral Bonus | 100 Atlas Bucks | You can use your own referral code |
An Overview of the Latest Atlas Earth Promotions
Now, let's look at the step-by-step guide on how to earn with these promotions.
How to Get Atlas Earth 300 Bucks Welcome Bonus?
Atlas Earth currently has a promotion where new users can receive a welcome bonus of 300 Bucks. You must join through the special Atlas Earth codes mentioned earlier to claim this bonus. Here's how you can get started:
Download the Atlas Earth app on your mobile device.
Sign up for a new account within the app.
During the registration process, locate the designated field for promo codes.
Enter the promo code "KYSYNC" accurately and without any errors.
Complete the registration process.
Once you've signed up and received your 300 Atlas Bucks, you can use them to purchase virtual "Real Estate Property" within the app. These properties are part of the virtual world of Atlas Earth.
How to Earn 100 Bucks Atlas Earth Referral Bonus?
Atlas Earth Referral Program allows you to invite friends using your unique atlas earth referral code. When your friends join through your code, you'll receive 100 Atlas Earth Bucks as a referral bonus.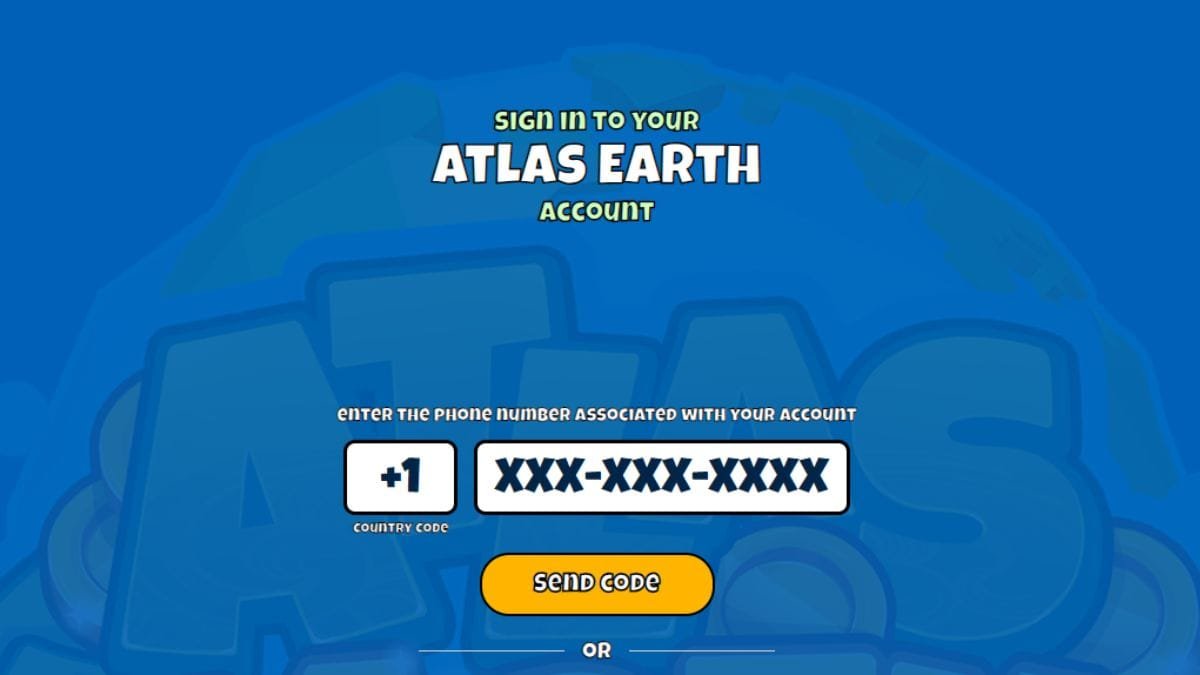 Login to your Atlas Account.
Find the "Invite Friends" option and copy your Atlas Earth referral code.
Share your unique Atlas Earth referral code with your family and friends.
When someone signs up using your referral code, you will receive 100 Bucks in Atlas Earth money as a referral bonus.
Additionally, your referral will also receive 200 Atlas Earth Bucks.
As a result, you'll earn 100 Bucks as a referral bonus, while your referral receives 200 Bucks to get started in the virtual world of Atlas Earth. It's a win-win situation that allows you to expand your network and enjoy the benefits of the referral program.
Atlas Earth Redemption Code: June 2023
Here is the latest Atlas Earth redemption code that you can use to earn free rewards:
KYSYNC: Redeem for 200 Atlas Bucks.
KYSYNC: Earn rewards for owning ten plots.
How to Redeem Atlas Earth Codes?
You can follow these simple steps to redeem your Atlas Earth codes.
Open the Atlas Earth app and go to the in-game SHOP section.
Find the field labeled "Redeem Redemption Code." It is usually located below the items available for in-app purchases.
Enter your Atlas Earth promo code "KYSYNC" in the provided field.
Once you've entered the code, you can enjoy the rewards.
9 Atlas Earth Tips for Making Free Money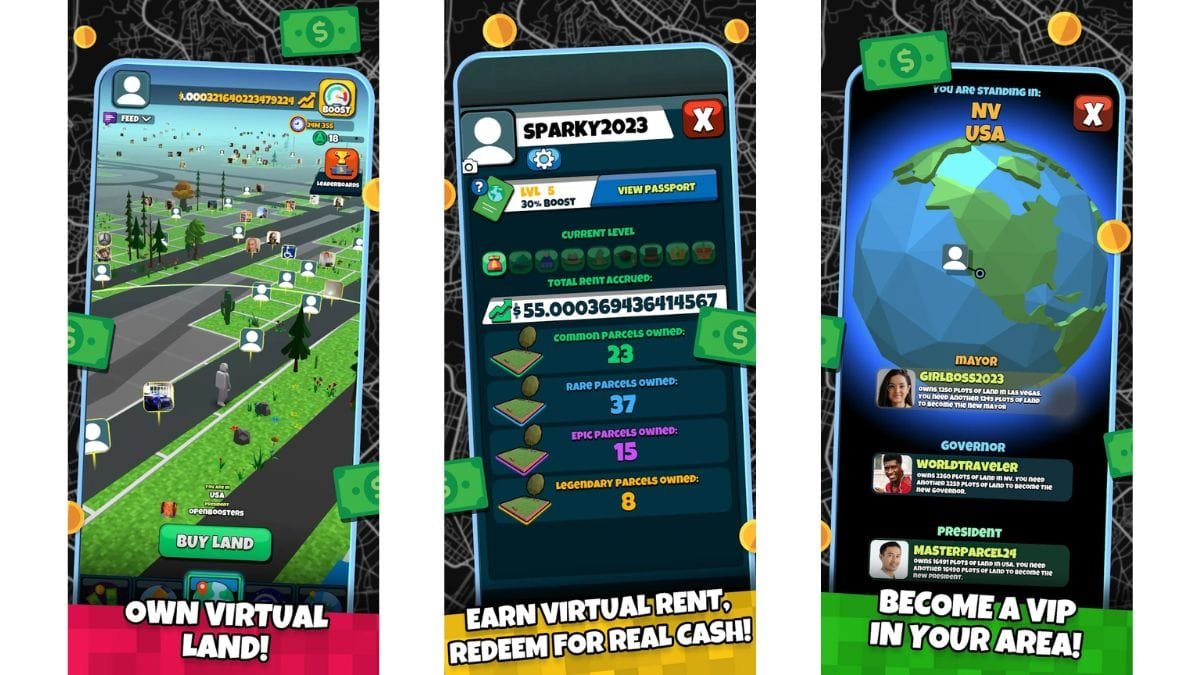 These nine tips will help you earn more free money on Atlas Earth.
Invest in growing properties: Choose properties that are doing well to keep earning rent consistently.
Upgrade to premium membership: Get extra benefits and join the elite leaderboard to make more money by owning lots of lands.
Share your progress with friends: Use your Atlas Earth codes to invite friends and earn extra money. You can also use Atlas Earth cheat codes for bonuses.
Complete in-game tasks and challenges: Earn bonus Atlas Bucks and valuable items by finishing missions and challenges within the game.
Explore game features and use codes: Check out all the features in Atlas Earth and use special codes to unlock rewards as you play.
Engage with retail partners: Link your Visa credit card and purchase at partner stores to earn free Atlas Bucks.
Own multiple land parcels: Increase your income by owning more land in Atlas Earth.
Get legendary parcels: Aim to own mythical land, like the Statue of Liberty, for extra earning potential.
Watch ads every hour: Take advantage of the option to watch ads every hour, which boosts your rent earnings by 30 times.
Is Atlas Earth Legit?
Yes, Atlas Earth is a fair game in the metaverse, but there may be better ways to quickly make a lot of money. And it would help if you were cautious about earning cash through ads and other methods.
Does Atlas Earth Actually Pay You?
Yes, many users have reported earning money through the platform. While the amounts may vary and may only be substantial for some, it is possible to make money by actively participating in the game and owning valuable virtual land.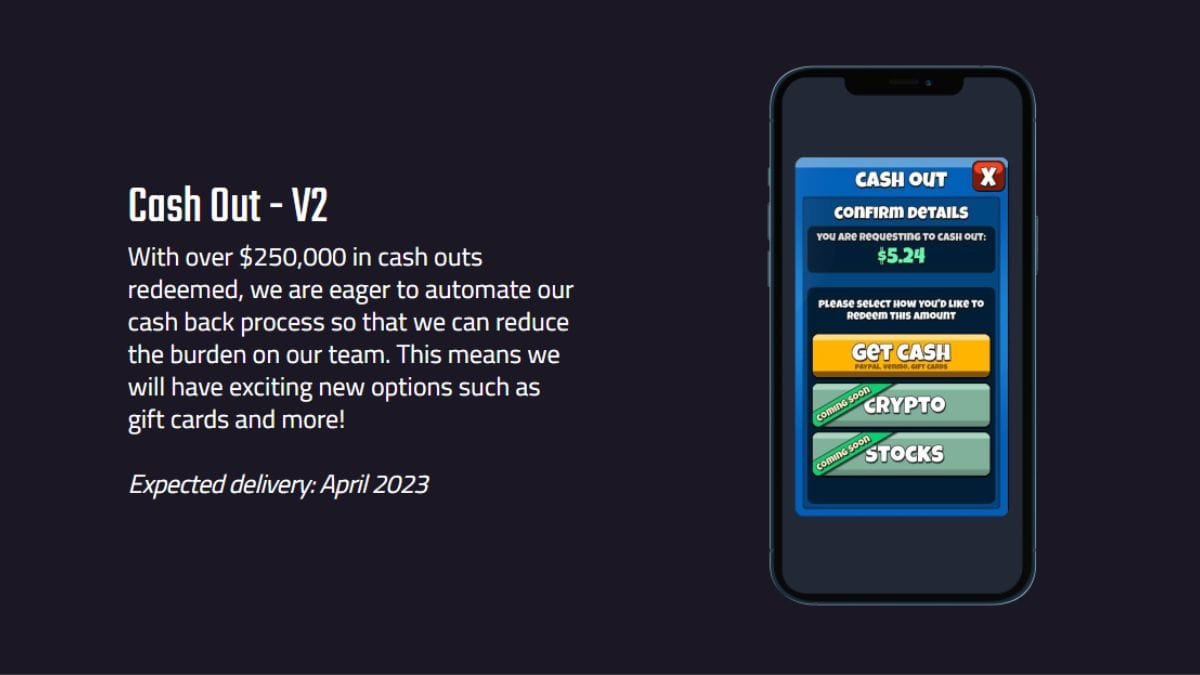 According to the official website of Atlas Earth, you can use PayPal as a supported method to receive your earnings. There is a minimum withdrawal amount of $5. Once you reach this minimum threshold, you can either cash out the funds and transfer them to your PayPal account or reinvest the earnings into the game. 
Final Verdict
To sum it up, Atlas Earth offers an opportunity to venture into a virtual world while also earning some additional money. With Atlas Earth codes "KYSYNC", you can start by earning free 300 Bucks. So why wait? Take the leap and dive into the realm of Atlas Earth today. Who knows what exciting adventures and rewards await you in this captivating virtual universe?
FAQs
Is Atlas Earth a Scam?
No, Atlas Earth is not a scam. You can earn money without spending on parcels by watching ads regularly and utilizing ad boosters.
Is Atlas Earth Profitable?
Yes, Atlas Earth can be profitable, but it requires consistency and patience. Personal experiences vary, but some players have reported earning money through activities like watching ads, utilizing boosters, and owning more land.
How to Get Free Money in Atlas Earth?
You can get free money by using Atlas Earth codes that offer free bucks. This article includes information on how to earn with all these promo codes. 
How much can you make on Atlas Earth?
The earnings on Atlas Earth vary based on your level of effort and engagement within the game. The more time and dedication you invest, the higher your potential earnings can be.