Are you a cord-cutter in pursuit of the best online streaming services? If so, you've probably encountered FuboTV, a leading live TV streaming platform known for its diverse channel lineup and exceptional sports coverage. 
FuboTV provides access to a wide range of entertainment, news, and sports channels without the necessity for a traditional cable subscription. Meanwhile, TNT, a division of WarnerMedia, is one of America's most popular cable networks, offering a variety of content from hit dramas and comedies to NBA games and blockbuster movies. 
The question on many minds, though, is 'Does FuboTV have TNT?'. In this guide, we will delve into the relationship between FuboTV and TNT, exploring their histories, the current status of TNT on FuboTV, and possible alternatives for watching TNT content.
Does FuboTV Have TNT?
Despite its extensive lineup, as of now, FuboTV does not carry TNT. This is a common question among potential and current FuboTV subscribers, given TNT's popularity and diverse content offering, particularly in sports and original series.
Why Doesn't FuboTV Have TNT?
The absence of TNT from FuboTV's lineup is likely due to the complexities of carriage agreements between streaming platforms and network providers. These agreements involve negotiations over fees and other terms, which, if not agreed upon, can result in a network not being included in a service. 
As of now, there has been no official statement from either FuboTV or WarnerMedia (TNT's parent company) detailing the reasons behind TNT's absence.
What is TNT?
Since its inception in 1988, Turner Network Television (TNT) has been a mainstay in American households, carving out a unique space in the entertainment industry. Owned by the Turner Broadcasting System, a subsidiary of WarnerMedia, TNT started as a platform for older movies and television shows. Over time, it has transformed into a network known for its robust lineup of original programming, sports events, and feature films.
A Rich History of Entertainment: TNT was launched with a special screening of "Gone with the Wind," signaling the network's commitment to delivering high-quality entertainment.
Diverse Content Offering: Today, TNT is home to an assortment of content. It hosts popular original series like "The Alienist" and "Animal Kingdom," as well as NBA games, making it a go-to network for both drama enthusiasts and sports fans.
The Appeal of TNT: The diverse programming range is precisely why TNT is a desirable addition to any streaming service. Its blend of drama, sports, and feature films caters to a broad audience. For streaming platforms, hosting TNT means providing subscribers with access to engaging content that could potentially lead to an increase in subscriber count and viewer satisfaction.
Thus, the absence of TNT from any streaming service's lineup, such as FuboTV, raises questions about content variety and viewer preference fulfillment.
Current FuboTV Channel Lineup 
FuboTV boasts a robust channel lineup that caters to a wide range of interests. With over 100 channels available in its base plan, subscribers can access a diverse array of news, entertainment, and sports content.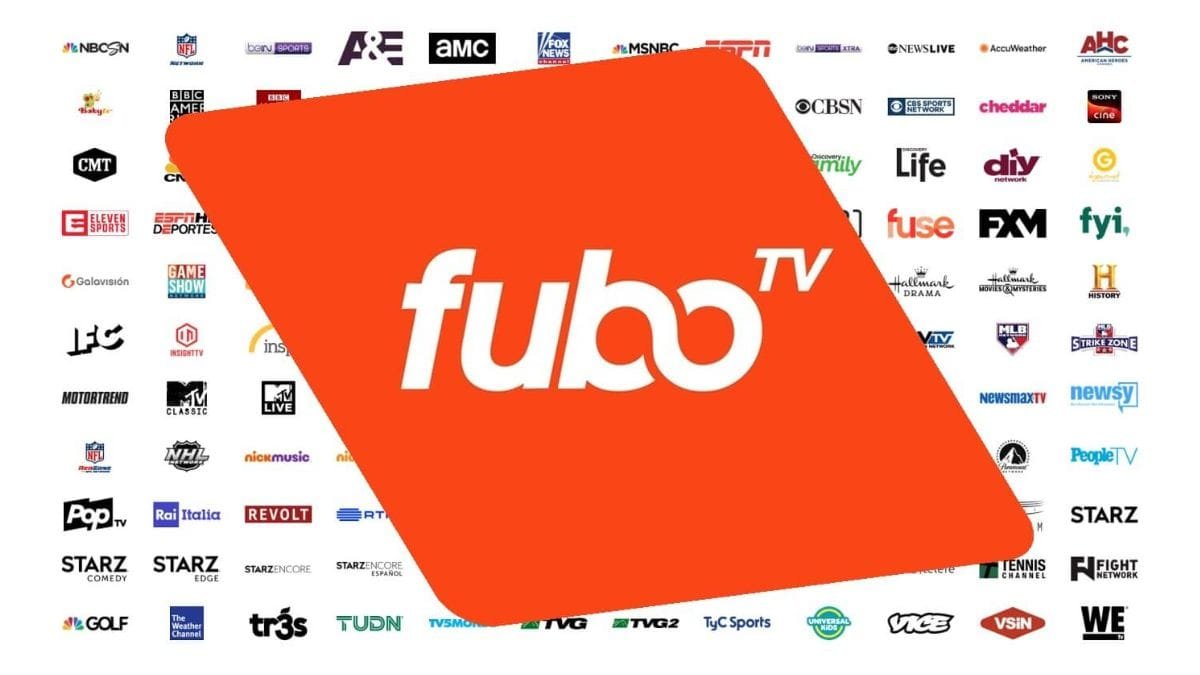 Some of the popular networks available on FuboTV include FOX, NBC, CBS, and ABC for general entertainment and news. Sports fans are well-catered to with channels such as ESPN, FS1, and NBCSN. There's also a variety of specialized channels, like Bravo for reality TV, AMC for dramas, and Cartoon Network for kids' content.
For movie buffs, FuboTV offers channels like FXM and IFC. Moreover, the service provides several add-on packages for specific interests, such as international sports, Spanish language content, and more. Check out our detailed FuboTV review for more information on the platform and its channel lineup 
The Impact of FuboTV Not Having TNT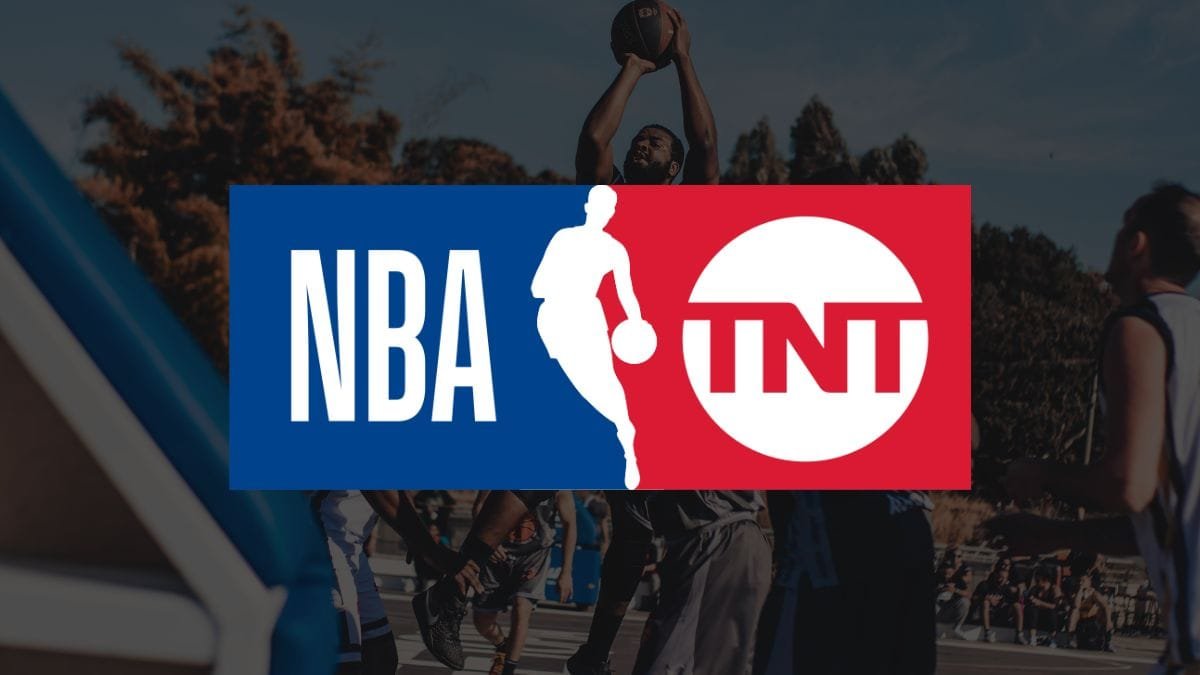 The absence of TNT from FuboTV's roster can be keenly felt among its subscribers and potential users, as well as it's standing in the streaming service market. TNT, with its diverse and popular content, can play a significant role in enhancing a viewer's entertainment experience.
For existing Subscribers, the lack of TNT might limit the breadth of their viewing options. Fans of TNT's sports coverage, such as NBA games and its original series, might feel the void more acutely. This could lead to dissatisfaction among users who desire a comprehensive entertainment package from their chosen streaming service.
For potential subscribers, the absence of TNT could serve as a deterrent. Those with viewing preferences leaning heavily towards TNT's content might opt for other services that include the network in their lineup. Consequently, this might result in a slower growth rate for FuboTV's subscriber base.
Regarding FuboTV's market standing, the lack of TNT can potentially impact its competitiveness. Given TNT's popularity and broad appeal, streaming services that offer this channel might have an edge over FuboTV. The absence of TNT might lead to a perception of FuboTV offering a less comprehensive package, affecting its overall market appeal.
Possible Alternatives to Watch TNT
The unavailability of Turner Network Television (TNT) on FuboTV might leave some viewers exploring other options to catch up on their favorite TNT programs. While FuboTV boasts an impressive lineup of channels, for some, the lack of TNT could be a deal-breaker. 
Thankfully, several other reliable streaming services offer TNT in their channel roster. Let's take a closer look at these alternatives:
Hulu with Live TV
One of the most comprehensive live TV streaming services available today, Hulu with Live TV, offers a solution for TNT fans.
Pros: In addition to providing access to TNT, Hulu offers a broad range of other entertainment and sports channels. Plus, a subscription to Hulu with Live TV also includes access to Hulu's extensive on-demand library, making it a flexible option for a variety of viewing preferences.
Cons: The downside, however, is that Hulu with Live TV is slightly more expensive than FuboTV. For budget-conscious viewers, this might factor into their decision-making process.
Sling TV
Sling TV offers a more budget-friendly alternative for those who primarily want to watch TNT.
Pros: Included in Sling TV's "Orange" package, TNT is available at a lower cost compared to other services. This makes Sling TV an attractive choice for those who prefer a more budget-friendly option.
Cons: The trade-off for Sling TV's lower cost is that it offers fewer channels overall compared to FuboTV and Hulu with Live TV. For viewers who desire a wide variety of programming, this might be less than ideal.
AT&T TV
For a high-end viewing experience, AT&T TV might be the right choice.
Pros: TNT is included in its base package, along with a wide array of other channels. This vast selection makes AT&T TV a robust choice for viewers who desire a comprehensive channel lineup.
Cons: The main drawback of AT&T TV is its cost. It's one of the more expensive options for live TV streaming services. While it offers a rich array of channels, the price point might be prohibitive for some viewers.
| Service | Pricing  | Key Features | Regions |
| --- | --- | --- | --- |
| Hulu with Live TV | $64.99 | Includes TNT, plus over 65 other live and on-demand channels; access to Hulu's extensive on-demand library; allows 2 screens at once; 50 hours of DVR storage. | US only |
| Sling TV | $35 for the Orange plan | Includes TNT, plus over 30 other live and on-demand channels in the Orange plan; allows 1 screen at once for Orange; 50 hours of DVR storage. | US, Puerto Rico, and U.S. Virgin Islands |
| AT&T TV | $69.99 for the Entertainment package | Includes TNT, plus over 65 other live and on-demand channels in the Entertainment package; 20 hours of DVR storage; 3 screens at once. | US only |
Comparison of all alternatives

Future of FuboTV and TNT: Will They Ever Join Forces?
As of the time of writing, there's no official news or rumors hinting at the potential addition of TNT to FuboTV. However, the streaming landscape is ever-evolving, with platforms continually revising their channel lineups to meet viewer demand. 
The addition of TNT to FuboTV would undoubtedly be a significant enhancement, adding value to the service for both current and potential subscribers. It would offer more comprehensive sports coverage and a richer selection of original series, making FuboTV an even more appealing choice in the competitive streaming market.
Final Words
So, does FuboTV have TNT? Well, no. While FuboTV offers a diverse range of channels, it currently does not include TNT in its lineup. This absence could be a potential downside for fans of TNT's sports and original programming. However, there are other streaming alternatives available for accessing TNT content. The future may hold changes, and it's essential to stay updated with the ever-shifting streaming landscape to find the service that best fits your viewing preferences.
Frequently Asked Questions
Why is TNT not on FuboTV?
The absence of TNT from FuboTV's lineup is likely due to unresolved carriage agreements between FuboTV and WarnerMedia, TNT's parent company.
Which streaming service has TNT?
Streaming services that include TNT are Hulu with Live TV, Sling TV, and AT&T TV.
Does Fubo have ESPN and TNT?
While FuboTV does carry ESPN, it currently does not offer TNT in its channel lineup.
How can I stream TNT for free?
TNT offers a free live stream on its website, but it requires sign-in with a cable or streaming service subscription.
Is Fubo only in the USA?
FuboTV primarily serves the US market, but it also offers specific packages in Canada and Spain.